$39.99
AUD
Category: Australiana
Nick Rains has photographed people and places across Australia for over 35 years, and in that time he's met people from many different walks of life - people living in remote or rural communities, coastal or urban dwellers, Indigenous Australians, battlers or those who are just plain strange. But the pe ople who he's found the most fascinating are the unsung local heroes, those who go to extraordinary lengths in the name of 'community'. Nick says, 'I realised the capacity for Australian communities to put on some kind of "do" was effectively limitless. Sometimes these events are prompted by fundraising for, say, the Royal Flying Doctor Service. Other times it's a common interest in horses or music or Elvis or bacon, or just about anything.' Heart of Australia is a visual celebration of the people who dedicate themselves to a vast array of events that occur on any given weekend around Australia. The book captures the huge sense of fun and spirit that was so evident when Nick was there in person, and is a photography book that highlights the very best of the Australian way of life, in all its forms.   ...Show more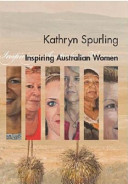 $24.99
AUD
Category: Australiana
This landmark book profiles six of Australia's most inspiring women, each a leader and trailblazer in their own right. From the basketball courts of Seattle Washington, to the operating theatres of a Perth Hospital, through the corridors of power in Canberra and to the stages of the world via a child's safe haven in Phnom Penh these women have changed and continue to change lives every day. Illustrated with photos from their private collections and accompanied by lavish portraits painted especially for the book by renowned Canberra artist Margaret Hadfield-Zorgdrager, this book details the journeys of Helen Reddy, Geraldine Cox, Natasha Stott Despoja, Dr Fiona Wood, Lauren Jackson and Matilda House-Williams. It explores their lives, their loves, their losses and their triumphs. Their stories will move and inspire every Australian. ...Show more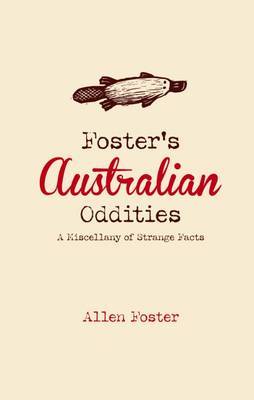 $6.95
AUD
Category: Australiana
Foster's Australian Oddities is a wonderful collection of extraordinary facts and strange coincidences. It's packed with little-known tales that fascinate and entertain.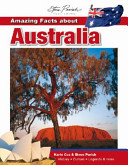 $14.95
AUD
Category: Australiana | Series: Amazing Facts
Welcome to the Steve Parish Amazing Facts range. The series presents informative facts, illustrations and extraordinary photographs to help you learn about this remarkable continent and its social and natural history.
$34.99
AUD
Category: Australiana
Australia Remember This Too! is a photographic celebration of nostalgia, particularly for Baby Boomers, 114,000 of whom follow the 'Australia Remember When' Facebook page, sharing their photos and memories.Remember Mike Willesee's A Current Affair from the '70s? Fairy bread with hundreds and thousands a t every birthday party? Remember takeaway fish and chips with lots of salt and vinegar and Dad carefully dividing a brick of ice cream into equal portions to go with Mum's homemade preserved peaches? Oh, sweet memories! Take a wonderfully sentimental trip down memory lane with Bob Byrne as he shows us bits of Australia we'd forgotten, identities and landmarks we loved and let him remind us that some of the best things about Australia haven't changed.Including the best of Bob Byrne's hit Facebook page and much more, Australia Remember This Too! is a trip back in time which will at once bring a smile to your face, cause a lump in your throat and bring a tear to your eye! Enjoy the memories! ...Show more
$39.99
AUD
Category: Australiana
An important and unique book that takes us into the lives of Indigenous people today, and offers constructive ideas about how we can live together, moving beyond the injustices of the past.   This is a book for all Australians. Since the Uluru Statement from the Heart was formed in 2017, Thomas Mayor has travelled around the country to promote its vision of a better future for Indigenous Australians. He's visited communities big and small, often with the Uluru Statement canvas rolled up in a tube under his arm. Through the story of his own journey and interviews with 20 key people, Thomas taps into a deep sense of our shared humanity. The voices within these chapters make clear what the Uluru Statement is and why it is so important. And Thomas hopes you will be moved to join them, along with the growing movement of Australians who want to see substantive constitutional change. Thomas believes that we will only find the heart of our nation when the First peoples – the Aboriginal and Torres Strait Islanders – are recognised with a representative Voice enshrined in the Australian Constitution. 'Thomas's compelling work is full of Australian Indigenous voices that should be heard. Read this book, listen to them, and take action.' – Danny Glover, actor and humanitarian ...Show more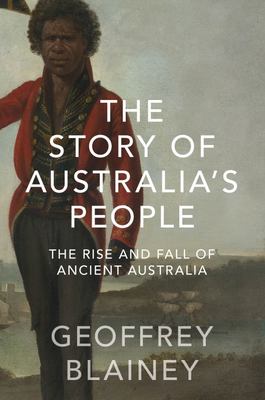 $44.95
AUD
Category: Australiana
The vast continent of Australia was settled in two main streams, far apart in time and origin. The first came ashore some 50,000 years ago when the islands of Australia, Tasmania and New Guinea were one. The second began to arrive from Europe at the end of the eighteenth century. Each had to come to ter ms with the land they found, and each had to make sense of the other. The long Aboriginal occupation of Australia witnessed spectacular changes. The rising of the seas isolated the continent and preserved a nomadic way of life, while agriculture was revolutionising other parts of the world. Over millennia, the Aboriginal people mastered the land's climates, seasons and resources. Traditional Aboriginal life came under threat the moment Europeans crossed the world to plant a new society in an unknown land. That land in turn rewarded, tricked, tantalised and often defeated the new arrivals. The meeting of the two cultures is one of the most difficult and complex meetings in recorded history. In this book Professor Geoffrey Blainey returns first to the subject of his celebrated works on Australian history, Triumph of the Nomads (1975) and A Land Half Won (1980), retelling the story of our history up until 1850 in light of the latest research. He has changed his view about vital aspects of the Indigenous and early British history of this land, and looked at other aspects for the first time. Compelling, groundbreaking and brilliantly readable, The Story of Australia's People: The Rise and Fall of Ancient Australia is the first instalment of an ambitious two-part work, and the culmination of the lifework of Australia's most prolific and wide-ranging historian. ...Show more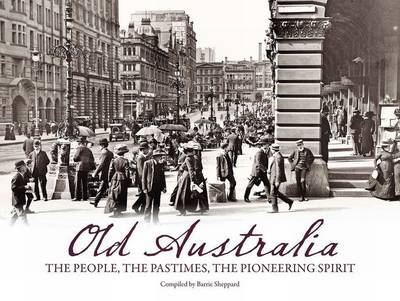 $14.99
AUD
Category: Australiana
The pioneering spirit of the last 150 years is celebrated in the pages of this book. The stunning architecture of marvellous Melbourne, built on the bountiful riches of the goldfields, The toil of a working life on the land, where transport is by horse, and bicycle and boat and your bush hut has a floor of dried mud and more ...Show more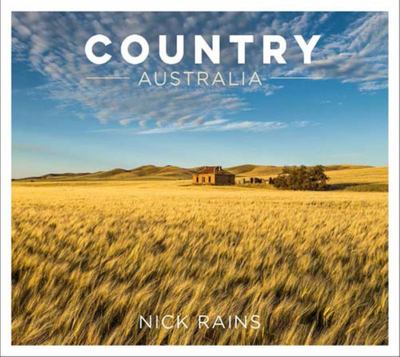 $14.99
AUD
Category: Australiana
While the majority of Australians live close to the coast, the heart of our nation is still in the country, as spectacularly displayed in this collection of photographs by renowned photographer Nick Rains. Lens by lens, click by click, the photographs in Country Australia encourage us to 'go bush' and s ee the varied and spectacular scenery of Australia, from the characters drinking in the local pub in a remote opal-mining town to the desolate windmill of a long-abandoned town.  ...Show more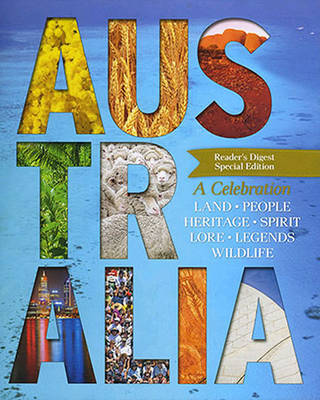 $19.95
AUD
Category: Australiana
Australia is an upbeat, quirky and sometimes humorous look at Australia and Australians - the land, its people and its wildlife - and what we value about our past that makes us proud now. Records, statistics, key dates, essential facts and achievements are presented in charts and lists, and supplemented by surprising information and intriguing stories about the people who shaped our nation - the famous and the infamous. Fact spreads give thumbnail basics of topics such as prime ministers, buildings and classic Australian films. 'Then and now' spreads, which are largely pictorial. Throughout are poems and pertinent quotes. Photographic spreads highlight landscapes and wildlife. This engaging celebration of Australia is both an almanac and photographic record, the words and pictures coming together to create a vibrant picture of the country in which we live. ...Show more