$14.99
AUD
Category: Children's Activity Books
Have you seen Bluey and Bingo? There are lots of other hidden items too, so join the fun in this search-and-find book! 
$5.99
AUD
Category: Children's Activity Books
Have fun with Bluey and Bingo and their friends. There are loads of games to play, stickers to place and much more! A fun-filled sticker activity book for kids of all ages. Bluey has been a phenomenal success since airing on ABC KIDS in October 2018, amassing legions of dedicated fans and hugely popular ranges of books, toys, clothes, games and more. It holds the coveted position of being the most watched program ever on ABC iView, with over 260 million plays for Series One, and is the winner of an International Emmy for Most Outstanding Children's Programme.   ...Show more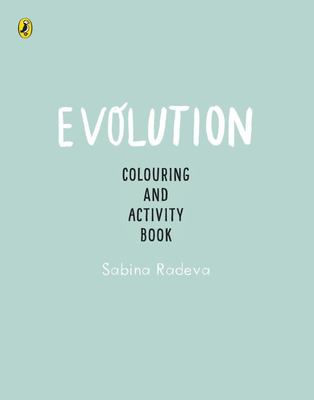 $16.99
AUD
Category: Children's Activity Books
Learn about variation, competition and the struggle for existence with the help of this beautifully illustrated and accessible activity book for children. Packed full with detailed colouring pages and mind-grabbing activities, this is a book to inspire creativity as well as an understanding of one of th e most fundamental scientific theories of all time. ...Show more
$6.99
AUD
Category: Children's Activity Books
Reward yourself with Pig and Trevor! Use the stickers inside to complete reward charts for sleeping, exercise, bath time, and brushing your teeth. Seven reward charts and over 160 stickers inside!
$6.99
AUD
Category: Children's Activity Books
Join Pig and Trevor for lots of colouring and activity fun! With 48 pages of puzzles, mazes, activities and more!
$9.99
AUD
Category: Children's Activity Books
A fun, shark-themed book packed with puzzles, quizzes, and, of course, lots and lots of stickers!This colourful children's activity book contains more than 250 stickers. The stickers are reusable and easy-to-peel - perfect for little fingers to add to pages again and again! Kids will love this journey u nder the sea, meeting the sharks that live there, finding out what they eat, and what makes each species different. Fascinating facts accompany simple, fun activities such as follow-the-trail, a challenge to make your own super shark, and a shark-themed quiz. Children are challenged to find the correct stickers to fill in the blanks in the images, and are encouraged to be creative and create their own scene out of stickers. Dare to meet spotted leopard sharks, fearsome great whites, and gruesome goblin sharks, and have fun as you do! ...Show more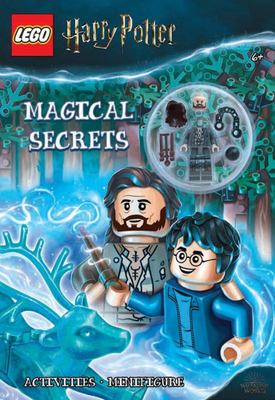 $12.99
AUD
Category: Children's Activity Books | Series: LEGO Harry Potter
Join Harry, Ron and Hermione on a whole host of extraordinary adventures in this action-packed LEGO Harry Potter activity book. Build the Sirius Black minifigure and help him escape from the Dementors, then complete the petrifying puzzles as you discover more mysterious creatures, secret tunnels to expl ore, a Patronus Charm to cast, and incredible spells to perfect!   ...Show more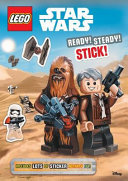 $5.99
AUD
Category: Children's Activity Books | Series: LEGO Star Wars
The evil Empire holds the galaxy in its clutches! But a handful of brave rebels stand up to the enemy in order to restore freedom to the galaxy. Han Solo and mighty Chewbacca want to join the fight, but first they must find their missing starship, the famous Millennium Falcon! Can you help them? Get re ady for lots of intergalactic fun, as you create fantastic scenes with your awesome stickers! ...Show more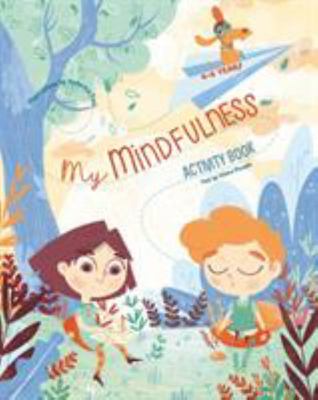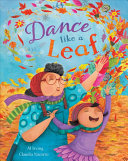 Dance Like a Leaf (PB)
by A. J. Irving; Claudia Navarro (Illustrator)
$12.99
AUD
Category: Children's Activity Books
As her grandmother's health declines, a young girl begins to lovingly take the lead in their cosy shared autumn traditions. Poetic prose paired with evocative illustrations by Mexican illustrator Claudia Navarro make for a beautiful celebration of life and a gentle introduction to the death of a loved o ne. ...Show more
$14.99
AUD
Category: Children's Activity Books
Let your child's imagination run wild in this wonderfully busy, search-and-find board book - follow fun characters, spot and count things, and have an entertaining, I-spy adventure! From an exciting town to a sunny beach, a beautiful park to a colourful toyshop, little ones visit their best-loved place s, search through the busy scenes, then point to and name all sorts of delightful things, building their vocabulary. They follow entertaining characters like the little girl and her mum buying things for a birthday party, the young boy out and about with his grandparents, and playful Patch, the mischievous pup. They count scampering squirrels, fluttery butterflies, flying birds, and more. Plus there are favourite toys and fabulous treats to find, and a cool cat is hiding somewhere in each scene! A perfect interactive book to share with pre-reading toddlers or older children just beginning to read, every scene has "Can you spot?" questions, things to find that are certain colours or patterns, and open-ended prompts to encourage observation, exploration, and conversation. And at the end of the book, little ones can play a fun "Look back and find..." game. With so many favourite things to talk about, and characters to follow from page to page, children can use their imaginations to tell their own story. Perhaps they will continue the story even after they have finished the book! ...Show more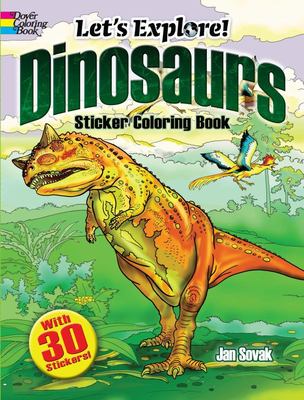 $19.99
AUD
Category: Children's Activity Books | Series: Dover Coloring Bks.
Young dinosaur fans will thrill to these 30 full-page illustrations to color, which accurately portray giants like T. rex as well as the dainty, bird-like predator Troodon and other creatures from the Age of Reptiles. Each page offers captions with fascinating facts about the dinosaurs, and 30 full-colo r stickers can be added to complete the dramatic scenes of prehistoric life. ...Show more