$16.99
AUD
Category: Children's Picture Books
Bluey wants to play Mum School instead of having her bath. But will the kids listen to her? A gorgeous hardback book for kids of all ages. Bluey has been a phenomenal success since airing on ABC KIDS in October 2018, amassing legions of dedicated fans and hugely popular ranges of books, toys, clothes, g ames and more. It holds the coveted position of being the most watched program ever on ABC iView, with over 260 million plays for Series One, and is the winner of an International Emmy for Most Outstanding Children's Programme.   ...Show more
$16.99
AUD
Category: Children's Picture Books
Bluey and Bingo love their mum and she loves them! Discover all of Chilli's special mum skills in this touching and humorous book. The perfect Mother's Day gift for Bluey fans young and old. Bluey has been a phenomenal success since airing on ABC KIDS in October 2018, amassing legions of dedicated fans and hugely popular ranges of books, toys, clothes, games and more. It holds the coveted position of being the most watched program ever on ABC iView, with over 260 million plays for Series One, and is the winner of an International Emmy for Most Outstanding Children's Programme.   ...Show more
$17.99
AUD
Category: Children's Picture Books
The Grinny Granny Donkey is the third book from Craig Smith and Katz Cowley, the creative team behind the Scottish Granny internet sensation, The Wonky Donkey! At a time when bringing stories of laughter, hope, kindness and courage to children seems more important than ever, The Grinny Granny Donkey de livers a heartwarming hug and a dose of laugh-out-loud family fun in honour of grannies everywhere. This hee-haw funny story by Craig Smith and beautiful illustrations by Katz Cowley guarantee that The Grinny Granny Donkey will become a new favourite picture book. ...Show more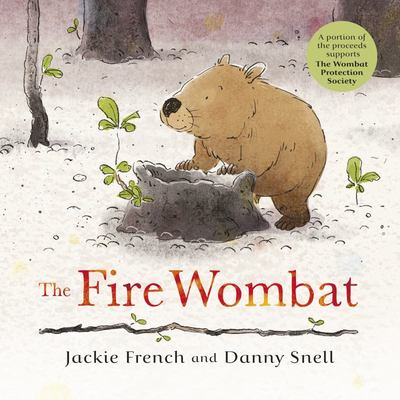 $19.99
AUD
Category: Children's Picture Books
 As the bushfire swallowed up the world they knew, a wombat shared her burrow with other animals. As the flames of the bushfire approach, one small wombat is bravely followed by other animals to the safety of her underground burrow. From best-selling author and Australian Children's Laureate, Jackie Fre nch, and award-winning illustrator, Danny Snell, comes a story of survival, courage and friendship. ...Show more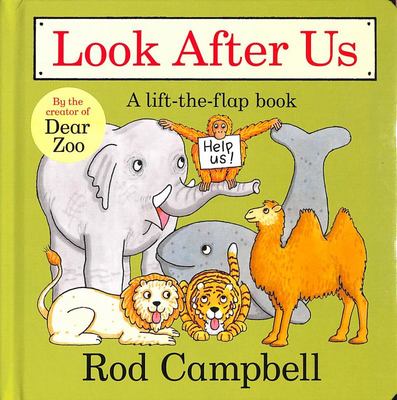 $14.99
AUD
Category: Children's Picture Books
Lift the flaps to meet elephants, tigers, orangutans and more in Look After Us, a first book about endangered animals by Rod Campbell, creator of the bestselling preschool classic Dear Zoo. Toddlers will love lifting the flaps to discover five different endangered animals in their natural habitats. Wit h a special fold-out ending that shows what a difference conservation has made to whales, Look After Us has a positive message about how to look after our world and the animals that live in it. With flaps to lift, a simple text with a repeating pattern and bright, bold artwork, Look After Us is the perfect introduction to conservation for young children who are fans of Dear Zoo. ...Show more
$27.99
AUD
Category: Children's Picture Books
Gabriel is being chased by monsters! His friend is one, and so is his uncle, his grandma … even the cat! But who will catch him? A brand new picture book from the award-winning Lucy Cousins. Come on everybody, Gabriel wants to PLAY! You be a monster, and he'll run away... Gabriel is being chased by terr ible monsters with sharp pointy teeth, spikes on their back, and smelly feet! But it's all right, they can't catch him ... or can they? Let's play monsters! In this riotously funny new story from the award-winning Lucy Cousins, we follow our brave hero Gabriel as he runs away from a host of fantastically weird and wonderful monsters, played by everyone at home from his grandma to a potted plant. Inspired by Cousins' playtime with her own grandson, Let's Play Monsters is a delightful tale celebrating family and the power of imagination – featuring some truly magnificent monster creations! ...Show more
Don't Forget
by Jane Godwin; Anna Walker (Illustrator)
$19.99
AUD
Category: Children's Picture Books
Don't forget to make your bed, and wear socks that fit your feet... Don't forget to care, to play, To run, to laugh... Sometimes, we need to remember all the things we can do to be part of the world. Small things, like offering a smile. And bigger things, like hoping, dreaming, imagining...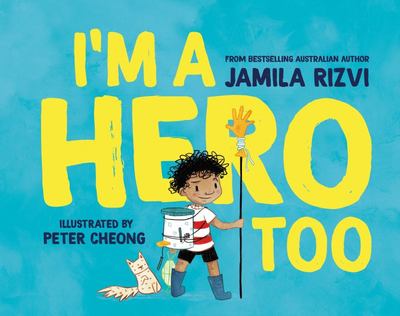 $19.99
AUD
Category: Children's Picture Books
An insightful, topical and practical picture book story about a family coping with the changes brought about by Covid 19, from the much-loved Jamila Rizvi. Inspired by her own child's experience, Jamila wrote I'm a Hero Too to help children make sense of the changes to their world and to help them feel empowered and reassured about how they can be a hero at their house too! A story for our time right now, but also for all times, as children will always need reassurance about change. Arty likes going to kinder, visiting his granny and playing with his friends at the playground, but since the virus came everything has changed and Arty can't do any of his favourite things anymore. Arty's mum is a hero, she's a scientist, helping to make medicines to fight the virus. Arty has a special plan about how he can be a hero and do his bit to help fight the virus too! ...Show more
Wombat (HB)
by Philip Bunting (Illustrator)
$17.99
AUD
Category: Children's Picture Books
A rhythmic, read-aloud (and rather silly) burrow into the unseen world of the wombat.
$19.99
AUD
Category: Children's Picture Books
An inclusive picture book for grandparents everywhere. In every country around the world are grandmas short and tall. Though they go by different names, we love them one and all. From talented duo Ashleigh Barton and Martina Heiduczek, comes a charming and heart-warming book that celebrates the many different ways we say grandma. What Do You Call Your Grandma? is a love letter to grandmothers and families from every corner of the globe. ...Show more
$17.99
AUD
Category: Children's Picture Books
Whitney and Britney are marvellous chooks. Feathery singers, with stunning good looks. Doras glamorous chooks are hot on the trail of a mystery. But will long-lost Gloria ever be found? The Diva detectives are determined to crack the case!
$24.99
AUD
Category: Children's Picture Books
A mesmerising new story and instant classic from the beloved author of the best-selling ​Very Cranky Bear books.  Fancy Pants Tower is the biggest, shiniest building in the city. And Wolfred operates the lift. Each day he silently observes the extraordinary things he sees as he passes between the floors of the tower.  To his boss, Wolfred isn't important enough to notice. But Wolfred notices everything – big or small, normal or very, very strange ...   Wes Anderson's The Grand Budapest Hotel meets Helen Oxenbury's The Three Little Wolves and the Big Bad Pig in this hilariously oddball tale of Wolfred, an endearing elevator operator and writer, and the strange building he works in. ...Show more