$5.99
AUD
Category: Children's
Have fun with Bluey and Bingo as they play their favourite games! There are stickers to place, puzzles to solve and so much more. Bluey has been a phenomenal success since airing on ABC KIDS in October 2018, amassing legions of dedicated fans and taking the coveted position of being the most watched pr ogram ever on ABC iView, with over 100 million plays. It has also topped the Australian iTunes Kids Chart with the series peaking at #1 and consistently remaining in the Top 5. ...Show more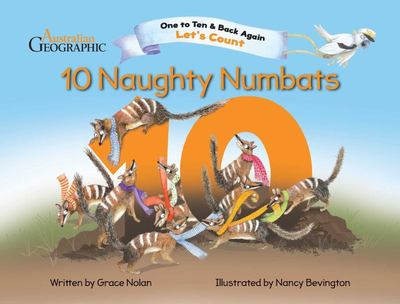 $14.99
AUD
Category: Children's | Series: Learning to Count Ser.
A delightful counting adventure with adorable Aussie animals! Counting! Counting to ten is exciting and fun with ten naughty numbats and their Aussie friends. The entertaining rhyming text and delightful illustrations introduce readers to the amazing world of number.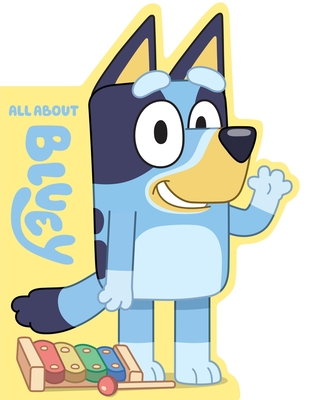 $16.99
AUD
Category: Children's
Meet Bluey! Bluey Heeler loves to play, explore and use her imagination to turn everyday life into an amazing adventure. Learn all about Bluey in this fun shaped board book. Bluey has been a phenomenal success since airing on ABC KIDS in October 2018, amassing legions of dedicated fans and taking the c oveted position of being the most watched program ever on ABC iView, with over 170 million plays. It has also topped the Australian iTunes Kids Chart with the series peaking at #1 and consistently remaining in the Top 5. ...Show more
$19.99
AUD
Category: Children's
The official story chosen for ALIA NATIONAL SIMULTANEOUS STORYTIME 2021, TO BE CELEBRATED ALL ACROSS AUSTRALIA AND NEW ZEALAND! "Una dreams of a life in Space. Life on Earth is just so so-so. But how will she get there? And will she complete her mission to discover life in Space? And did she remember t o feed Neil the goldfish?" This year NSS takes place on Wednesday 19 May 2021 at 11:00am from the International Space Station and we would love it if you could join us by sharing Give Me Some Space written and illustrated by Philip Bunting. Everyone can join NSS, it doesn't matter whether you are at home, a school, a public library or even a university library! Help us get #1MillionKidsReading! For more information and to register your event visit: alia.org.au/nss.   ...Show more
Star of Anise
by Jane Jolly; Di Wu (Illustrator)
$24.99
AUD
Category: Children's
Age range 5+ The hawker's wagon jingled and jangled as it came down the track ... Annie and Arthur have been eagerly awaiting Bhagwan Singh's next visit. What wondrous things will he have in his cart this time, among the silk and soap, spices and shirts? As the hawker makes his camp for the night, the c hildren savour spun sugar and food from the Punjab, discovering the secret star anise. A gentle story about embracing different traditions, based on the stories of Sikh hawkers in Australia in the late 1800s.     ...Show more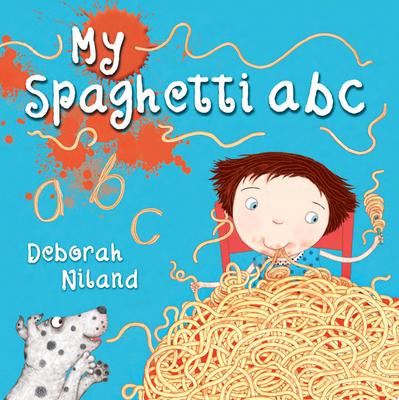 $24.99
AUD
Category: Children's
I love spaghetti with heaps of sauce and always make a mess, of course! I use my fork, my spoon, my hands. It's so much fun to twirl the strands! Discover the squishy world of spaghetti, where learning the alphabet has never been more fun . . . or more tasty! My Spaghetti abc is the perfect book for spa ghetti lovers of all ages. ...Show more
$17.99
AUD
Category: Children's
From the moment he hatched from his egg, Vernon knew he wanted to fly. Every night he dreams of riding the wild west wind, curling and twirling, swooshing and swirling... So when Vernon decides to make his dreams come true, he discovers that what you truly want, and who you truly are, might just surpris e you. Prepare for lift off, and laughter, in this fabulous debut from Natashia Curtin. ...Show more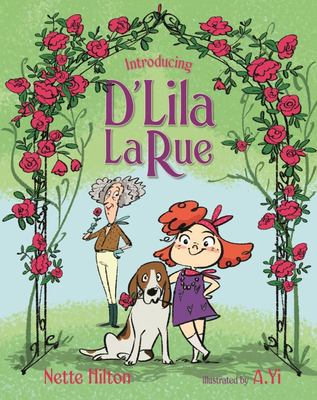 $14.99
AUD
Category: Children's
Meet D'Lila LaRue, whsoe charm and pizzazz will leave readers wanting more! D'Lila LaRue lives in the smallest house with the neatest fence and the rosiest garden in the street with her trusty sidekick, Nanny-Anny (who is probably very old but it doesn't matter). This trilogy of stories features D'Lila and Nanny-Anny sharing many fun-filled adventures, whether it's by building an award-winning rose garden, becoming an artist, or attending a favourite play. Even if things don't go exactly to plan...   ...Show more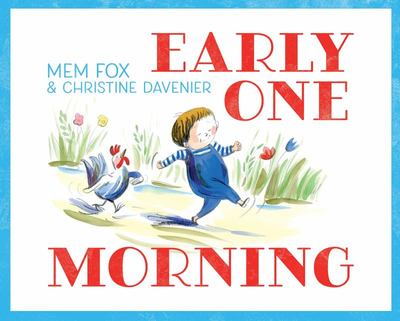 $19.99
AUD
Category: Children's
Early one morning on the farm, a boy sets out to find his breakfast. Where could it be? In the tractor? In the haystack? With the sheep? With the ponies? Little readers will delight in the story's guessing game and following the boy on his ramble around the farm.  
My Bird, Bertie
by Amelia McInerney; Shane McGowan (Illustrator)
$17.99
AUD
Category: Children's
Riding in the car with my bird, Bertie. Riding in the car, just Bertie and me. The contented couple find that twos company and threes a crowd when giggling Gertie gets on board... then Jiggy Jack and Silly Billy too! Come along for a ride that gets sillier and noisier and cramped and crowded as more and more passengers join in what was once a relaxing drive round town. Amelia McInerneys simple and entrancing rhyming text is matched by bright, beautiful retro illustrations from the talented Shane McG. ...Show more