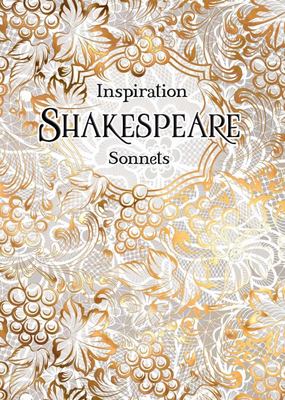 $26.99
AUD
Category: Classics | Series: Verse to Inspire Ser.
A stunning foiled cover does justice to Shakespeare's elegant sonnets in this first book of a new series of inspirational writing. The sonnets here are given space to breathe: divided thematically and sparsely illustrated, the beautiful verse delivers its full impact. In a collection of around 60 of his finest sonnets, this book celebrates Shakespeare's groundbreaking contribution to literature and would make a delightful gift for any fan of the bard's work. ...Show more
$14.99
AUD
Category: Classics
Orwell's powerful, unnerving and timeless allegory of oppression and rebellion, brought to life for a new age of readers in a stunning dyslexia-friendly edition. When the lazy and drunken Mr Jones of Manor Farm forgets to feed his livestock the down-trodden and over-worked animals unite to take back the ir freedom. Led by the pigs Napoleon and Snowball they imagine this rebellion is the start of a life of prosperity and plenty. But as a cunning, brutal elite amongst them begins to take control something new and unexpected emerges ... ...Show more
$12.99
AUD
Category: Classics | Series: Classics Ser.
A witty exploration of the perils of mistaking fiction for reality, Jane Austen's Northanger Abbey is edited with an introduction and notes by Marylin Butler in Penguin Classics. During an eventful season at Bath, young, naïve Catherine Morland experiences the joys of fashionable society for the first t ime. She is delighted with her new acquaintances: rude, boorish John Thorpe, his flirtatious sister Isabella, who shares Catherine's love of sensational novels and intrigue, and sophisticated Eleanor and Henry Tilney, who invite her to their father's mysterious house, Northanger Abbey. There, her imagination, influenced by Gothic romances, such as Ann Radcliffe's The Mysteries of Udolpho, Catherine imagines terrible crimes committed by General Tilney. With its broad comedy and irrepressible, impressionable heroine, this is the most youthful and optimistic of Jane Austen's works. The Penguin Classics edition of Northanger Abbey is based on the first edition of 1818, and includes a chronology and additional suggestions for further reading. Jane Austen (1775-1817) was extremely modest about her own genius but has become one of English literature's most famous women writers. Austen began writing at a young age, embarking on what is possibly her best-known work, Pride and Prejudice, at the age of 22. She was the author of Sense and Sensibility, Pride and Prejudice, Emma, Persuasion, Mansfield Park and Northanger Abbey. If you enjoyed Northanger Abbey, you may like Ann Radcliffe's The Mysteries of Udolpho, also available in Penguin Classics. 'The most perfect artist among women, the writer whose books are immortal'Virginia Woolf 'These modern editions are to be strongly recommended for their scrupulous texts, informative notes and helpful introductions'Brian Southam, The Jane Austen Society ...Show more
$7.99
AUD
Category: Classics | Series: Classics Library
In the renowned translation by Edward FitzGerald, with an introduction by Professor Cedric Watts. Here is Edward FitzGerald's original translation of the Rubáiyát, the collection of poems attributed to the Persian astronomer and mathematician, Omar Khayyám. FitzGerald's distinctive version (1859) , with its oriental imagery and sensual warmth, made an exotic appeal to the Victorian imagination. Its scepticism fitted a time of increasing religious doubt; its romantic melancholy resonated with the writings of Matthew Arnold and Thomas Hardy; and its epicureanism heralded the Aesthetic Movement. It has inspired composers, rock groups, artists and film-makers. As rendered by FitzGerald, the Rubáiyát remains a seductively subversive poem. ...Show more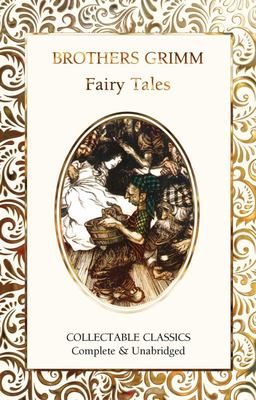 $22.99
AUD
Category: Classics | Series: Flame Tree Collectable Classics Ser.
A stunning new edition with deluxe cover treatments, ribbon markers, luxury endpapers and gilded edges. The unabridged text is accompanied by a Glossary of Victorian and Literary terms produced for the modern reader.   The most famous and enduring collection of fairy tales in the world, the first volu me of Grimm's Fairy Tales was published in 1812. Originally known as Kinder- und Hausm rchen, or Children's and Household Tales in English, these stories form a vivid and fascinating body of work rich in folkloric significance. Often as dark as they are enchanting, these tales are teeming with magic, strikingly sinister villains, and daring quests. Gathered here you'll find old-time favourites like Little Red-Cap, Cinderella, Rumpelstiltskin, and Hansel and Gretel, as well as lesser-known stories.   The FLAME TREE COLLECTABLE CLASSICS are chosen to create a delightful and timeless home library. ...Show more
$19.99
AUD
Category: Classics
F. Scott Fitzgerald's The Great Gatsby is widely considered to be the greatest American novel ever written, its exploration of decadence, idealism, social upheaval, and excess having been described as a cautionary tale regarding the American Dream. In this entry in Ig's acclaimed Bookmarked series, auth or Jaime Clarke examines how this seminal novel influenced his writing and life. ...Show more
$19.99
AUD
Category: Classics | Series: Macmillan Collector's Library
Candide, or the Optimist is Voltaire's hilarious and deeply scathing satire on the Age of Enlightenment.Part of the Macmillan Collector's Library, a series of stunning, clothbound, pocket-sized classics with gold-foiled edges and ribbon markers. These beautiful books make perfect gifts or a treat for an y book lover. This edition features an introduction by Dr Marine Ganofsky.Young nobleman Candide lives a sheltered and comfortable life under the tutorship of the ridiculous Dr Pangloss who espouses the prevailing 18th-century philosophy of Optimism. Following an indiscretion, Candide is cast out into the world which according to Pangloss is 'the best of all possible worlds'. But this is not so, Candide and his companions encounter nothing but ludicrous calamities in their madcap travels around the world - war crimes, earthquakes, inquisitions and chain gangs - all based with horrible closeness on real events of the 18th century. Voltaire's searing critique of church, state and human nature was a bestseller from the moment it was published. ...Show more
$27.99
AUD
Category: Classics | Series: Penguin English Poets Ser.
The complete poems of an English master   Keats's first volume of poems, published in 1817, demonstrated both his belief in the consummate power of poetry and his liberal views. While he was criticized by many for his politics, his immediate circle of friends and family immediately recognized his geni us. In his short life he proved to be one of the greatest and most original thinkers of the second generation of Romantic poets, with such poems as 'Ode to a Nightingale', 'On First Looking into Chapman's Homer' and 'La Belle Dame sans Merci'. While his writing is illuminated by his exaltation of the imagination and abounds with sensuous descriptions of nature's beauty, it also explores profound philosophical questions.   John Barnard's acclaimed volume contains all the poems known to have been written by Keats, arranged by date of composition. The texts are lightly modernized and are complemented by extensive notes, a comprehensive introduction, an index of classical names, selected extracts from Keats's letters and a number of pieces not widely available, including his annotations to Milton's Paradise Lost.   For more than seventy years, Penguin has been the leading publisher of classic literature in the English-speaking world. With more than 1,700 titles, Penguin Classics represents a global bookshelf of the best works throughout history and across genres and disciplines. Readers trust the series to provide authoritative texts enhanced by introductions and notes by distinguished scholars and contemporary authors, as well as up-to-date translations by award-winning translators. ...Show more
$22.99
AUD
Category: Classics | Series: Flame Tree Collectable Classics Ser.
Comprised of over 300 classic animal tales, this edition of Aesop's Fables will capture any young reader's imagination. Aesop's Fables have long been remembered as farcical, but resonant tales, capturing the imaginations of adults and children alike. Aesop's Fables have been a cornerstone in narrating t o children the differences between right and wrong. Including such revered tales as the Tortoise and the Hare, to lesser known but equally as insightful stories such as the Mountain and the Mouse, Aesop's Fables have provided timeless guidance to young children through the guise of anthropomorphized animals. Using common animals in this manner has been a treasured vehicle for young readers to better understand and relate to the world around them. Aesop's oral stories had been passed down through generations to celebrate the morality of life before being captured on the page. Other well-known fables in this collection include; The Goose Who Laid the Golden Eggs, The City Mouse, and The Kid and the Wolf. This translation was compiled by George Fyler Townsend. With eye-catching new covers and a new note about the author, this edition of Aesop's Fables is both modern and readable. ...Show more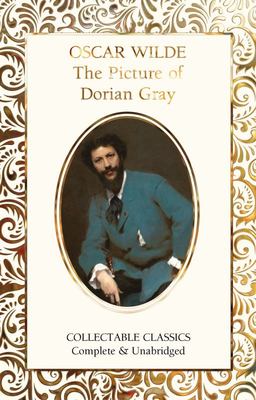 $22.99
AUD
Category: Classics | Series: Flame Tree Collectable Classics Ser.
Designed to appeal to the book lover, the Macmillan Collector's Library is a series of beautifully bound pocket-sized gift editions of much loved classic titles. Bound in real cloth, printed on high quality paper, and featuring ribbon markers and gilt edges, Macmillan Collector's Library are books to lo ve and treasure. On its first publication The Picture of Dorian Gray was regarded as dangerously modern in its depiction of fin-de-siècle decadence. In this updated version of the Faust story, the tempter is Lord Henry Wotton, who lives selfishly for amoral pleasure; Dorian's good angel is the portrait painter Basil Hallward, whom Dorian murders. The book highlights the tension between the polished surface of high society and the life of secret vice. Although sin is punished in the end the book has a flavour of the elegantly perverse. With an Afterword by Peter Harness. ...Show more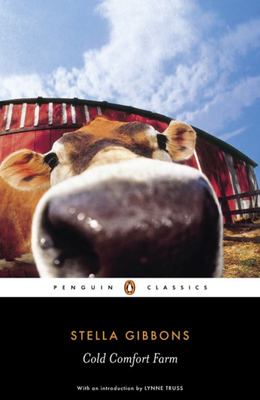 $19.99
AUD
Category: Classics | Series: Penguin Classics Deluxe Edition Ser.
When sensible, sophisticated Flora Poste is orphaned at nineteen, she decides her only choice is to descend upon relatives in deepest Sussex. At the aptly named Cold Comfort Farm, she meets the doomed Starkadders: cousin Judith, heaving with remorse for unspoken wickedness; Amos, preaching fire and damn ation; their sons, lustful Seth and despairing Reuben; child of nature Elfine; and crazed old Aunt Ada Doom, who has kept to her bedroom for the last twenty years. But Flora loves nothing better than to organize other people. Armed with common sense and a strong will, she resolves to take each of the family in hand. A hilarious and merciless parody of rural melodramas, "Cold Comfort Farm" (1932) is one of the best-loved comic novels of all time. ...Show more
Orlando
by Virginia Woolf; Brenda Lyons (Editor); Sandra Gilbert (Introduction by)
$16.99
AUD
Category: Classics
The thrill of reading Virginia Woolf's Orlando is the feeling of looking into a whirlpool just as something utterly extraordinary materializes for the first time: an exhilarating hallucination of surreal and beautiful images that remain in memory long after you put the book down. Orlando has it all: lif e, death, immortality, homoerotic desire, lesbianism, and the evanescence of time. Love, fear, solitude, death, and time-travel--the subjects float by like parasols in the rain. Orlando can be found on countless lists of the finest novels of the 20th century, and is one of Virginia Woolf's major achievements. It is considered one of her greatest works after Mrs. Dalloway and To The Lighthouse ...Show more