$35.00
AUD
Category: Craft
Australians send millions of tonnes of clothing to landfill each year - one of the highest clothing consumers in the world. The good news is that mending is trending and it's never been easier to repair and reinvent your favourite clothes.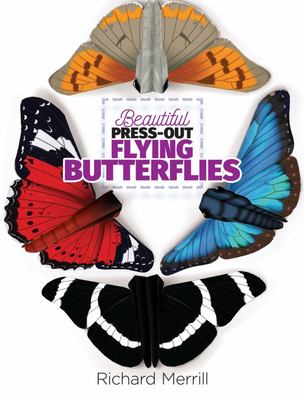 $19.99
AUD
Category: Craft
They're about three times bigger than their real-life equivalents, but these dramatic renderings of butterflies are scrupulously accurate--and they really fly Just press out along the perforations, follow simple folding instructions, add a coin for weight, and send them soaring. All of them feature capt ions that include their Latin names and information about their habitats and behaviors plus pointers on where to look for them.In addition to the fun of making and flying the beautiful insects, this book offers a great way to learn how to identify butterflies. Richard Merrill, a former aerospace design engineer, has created vivid and recognizable depictions of these majestic creatures' wing patterns. The twenty-four models include American Copper, Australian Red Lacewing, Blue Morpho, Painted Lady, and others. Nature lovers of all ages will appreciate this opportunity to understand and get to know butterflies--as well as the chance to play with them ...Show more
$9.99
AUD
Category: Craft
From understanding that there is no such thing as 'normal' to learning how to take up space in the world, the activities at the heart of this book are designed to help you discover what's wonderful about you.Learn to love being you! What you look like can be how you express yourself, but it's only part of your story: discovering who you are on the inside is what matters.Learn to find your inner strength! When we understand the power of our minds and embrace our big feelings, we can develop confidence in ourselves and empathy for others.   ...Show more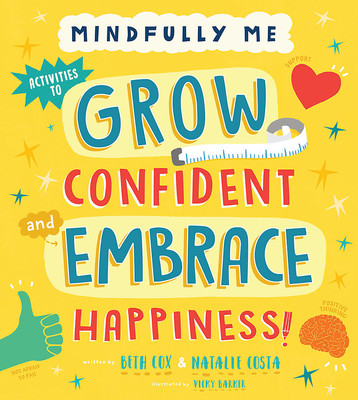 $9.99
AUD
Category: Craft
From dealing with friendship wobbles to embracing mistakes, coping with change and practising self-care, the activities at the heart of this book are designed to help you discover just what you can do!Learn to be self-assured! Confidence is like a muscle, and any muscle can benefit from a bit of coachin g to stretch and strengthen it.Learn to master your emotions! When we understand our tricky feelings, we can flourish in our relationships with ourselves and with others.   ...Show more
$9.99
AUD
Category: Craft | Series: Show-How Guides
Want to fly? Keith Zoo'sShow-How Guides: Paper Airplanes gives you the know-how. Through illustrated, step-by-step tutorials on eleven essential models (plus key tips and tricks), you'll quickly and easily master folding and flying skills. What are you waiting for? Get off to a flying start! Show-How Guides are joyful primers for curious minds--collectible, visual, step-by-step handbooks that teach the skills every kid should know! This pocket-sized 101 series introduces kids of all ages to the perennial talents, hobbies, skills, and hands-on activities they'll treasure for a lifetime. Each book includes a curated collection of essential skills and every step is illustrated, allowing kids to truly and easily master the basics, regardless of how they learn. Finally, fun and friendly tutorials you can understand at a glance! Show-How Guides are an affordable stocking stuffer, birthday gift, or impulse buy. ...Show more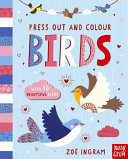 $19.99
AUD
Category: Craft | Series: Press Out and Colour
Each press-out design is intricately decorated with foil and perfect for all ages to colour in. Featuring 10 unique designs, the press-out pieces can be slotted together to create bright and cheerful hanging ornaments. From a chirpy robin to a proud peacock, these gorgeous birds are perfect to hang arou nd the home and add sparkle to any setting. ...Show more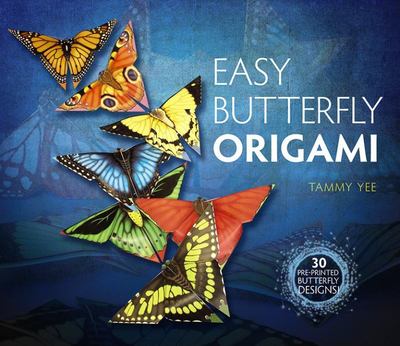 $19.99
AUD
Category: Craft | Series: Dover Origami Papercraft Ser.
From the vivid Green Cairns birdwing to the striped Tiger Swallowtail and the Blood Red Glider, these beautiful butterflies feature a kaleidoscopic array of colors and patterns. Includes simple instructions for folding, and perforated pages for easy removal.All of the origami patterns are designed to hi ghlight the diversity of species, with accurate portrayals of variations in the insects' top and bottoms views. Each butterfly model is accompanied by fun facts about behavior and distribution. ...Show more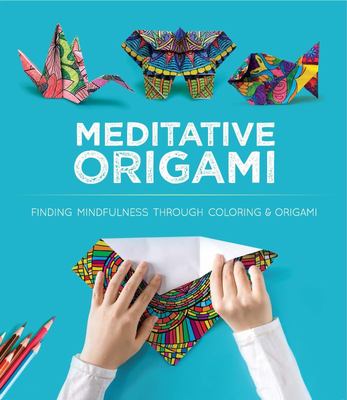 $20.99
AUD
Category: Craft
Focus your attention and begin your meditation by coloring in 23 pre-printed designs to customize your own origami paper. Step-by-step directions will provide guidance to begin the soothing process of learning how to fold 10 different origami patterns. Specially selected because they symbolize peace and tranquility, the models include a swan, butterfly, unicorn, rose, and more. Inspirational quotes throughout the book provide thought-provoking boosts to your day as you practice meditative origami. Internationally renowned author John Montroll offers readers meticulously developed folding sequences that allows for the creation of better models with fewer steps. These original designs to color and fold will delight origami enthusiasts of all ages. ...Show more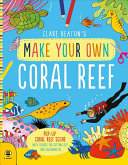 $14.99
AUD
Category: Craft | Series: Make Your Own Ser.
Build your very own tabletop model of a coral reef by folding out the back cover of this delightful activity book. Then color in and cut out the sea creatures to complete the beautiful scene. There are also facts about coral reefs, extra creative craft projects and a simple glossary. Exceptionally easy- to-make, this book provides hours of creative fun. ...Show more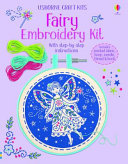 $19.99
AUD
Category: Craft
This clever kit contains everything you need to embroider, frame and hang an enchanting fairy design. The 16-page Usborne book included gives you simple, step-by-step instructions showing you exactly what to do at every step of the way. A gorgeous project for all ages, from complete beginners to experie nced embroiderers. Stylish, specially commissioned embroidery design by fabric designer Bethan Janine. With clear instructions and stitch guides printed onto the fabric. ...Show more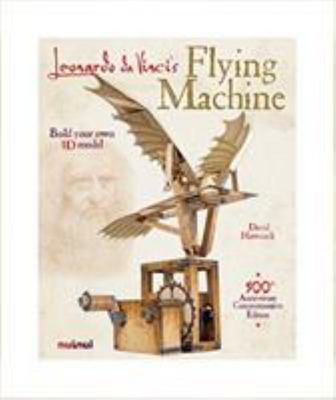 $44.99
AUD
Category: Craft
Commemorative edition celebrating the 500th anniversary of Leonardo's death. The projects associated with flight are perhaps the best known and most amazing of all of Leonardo da Vinci's inventions. This slip case, an edition commemorating the 500th anniversary of the master's death, contains everything needed to build a model of his Flying Machine: 20 sheets of sturdy cardboard pieces plus a book of detailed instructions and an explanatory text full of interesting facts paired with splendid illustrations and remarks, sketches and original drawings by the Renaissance genius that reveal his determination to conquer the sky. The model is easy to assemble, and, when fully unfurled, its beautifully functioning flapping wings measure 60 cm! AUTHOR: David Hawcock has designed many popular pop-up books as well as masterpieces of paper engineering for the movies. He has published many books with NuiNui for the "Talking Pop-ups", "Nature in Pop-up", "Genius and Art Pop-up", and "Make Your Own Press-out" series (including Make Your Own Press-out: Leonardo da Vinci's Inventions). SELLING POINTS: * All that's needed to build Leonardo's Flying Machine is some paper glue and a little patience * 20 sheets of cardboard pieces for an easy-to-assemble model; cranking the handle will actually activate the wings! * A 48-page book with detailed instructions: a perfectly functioning machine is created by simply folding and gluing the various pieces Box format: 250 mm x 310 mm Book and Card format: 240 mm x 300 mm Flying Machine Model measures: - Wingspan: 600 mm - Model: 500 mm x 230 mmm x 230 mm ...Show more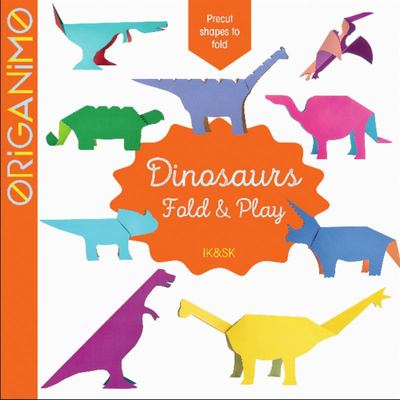 $24.99
AUD
Category: Craft | Series: Origanimo
Are you ready to Origanimo? Origanimo is the latest in paper engineering entertainment and is a perfect introduction to paper folding as you create and identify eighteen multicolored dinosaurs. These paper dinosaurs include the popular Tyrannosaurus Rex as well the Triceratops, Brachiosaurus, Diplodocus , and more that will be ready to stomp (or fly) off the page in just a few easy folds. Each page features the name of the dino to help you identify them as you fold and collect them all ...Show more