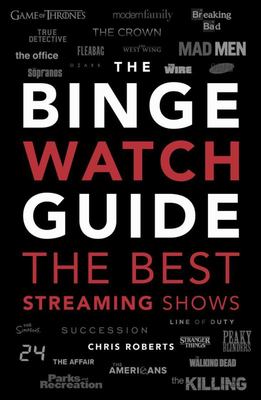 $19.99
AUD
Category: Film & TV
This book gathers 110 of the most outstanding TV series of recent decades, offering insightful overviews of storylines, themes and characters, while providing recommendations, tasters, trivia and teases. Previously... it was all about cinema. Yet the 21st century has increasingly seen fans and critics alike switching their preference to long-form TV, where the stories, characters and talent are now centred. As pioneering HBO shows proved, you can go much deeper in (for example) a rich, rewarding 16-hour series than you can in a 90-minute blockbuster. Amazon Prime, HBO, Sky Atlantic, Netflix and Disney+ mean many of us no longer watch live TV. But how to find you way to the killer and avoid the filler? This book has all you need to know - details of more than 100 of the best shows you can stream onto your screen today. ...Show more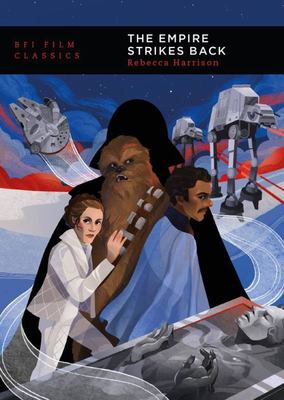 $24.99
AUD
Category: Film & TV | Series: BFI Film Classics Ser.
The Empire Strikes Back (1980), the second film in the original Star Wars trilogy, is often cited as the 'best' and most popular Star Wars movie. In her compelling study, Rebecca Harrison draws on previously unpublished archival research to reveal a variety of original and often surprising perspectives on the film, from the cast and crew who worked on its production through to the audiences who watched it in cinemas. Harrison guides readers on a journey that begins with the film's production in 1979 and ends with a discussion about its contemporary status as an object of reverence and nostalgia. She demonstrates how Empire's meaning and significance has continually shifted over the past 40 years not only within the franchise, but also in broader conversations about film authorship, genre, and identity. Offering new insights and original analysis of Empire via its cultural context, production history, textual analysis, exhibition, reception, and post-1980 re-evaluations of the film, the book provides a timely and relevant reassessment of this enduringly popular film. ...Show more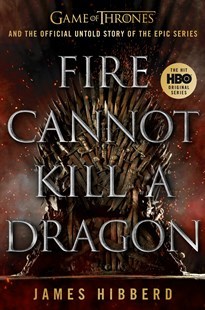 $45.00
AUD
Category: Film & TV
___ THE UNTOLD STORY OF A GLOBAL OBSESSION DIRECT FROM THE SHOW'S CAST AND CREATORS... Game of Thrones is the biggest television drama ever to have graced our screens. The epic saga of warring families, huge battles, arduous journeys and dying heroes has captured the hearts and attention of millions of fans across the world. But its conclusion isn't necessarily the end of the story ... James Hibberd is the only member of the media ever to have been permitted on the show's top secret set during filming. He was in Croatia when Joffrey Baratheon perished; he was in Northern Ireland when Jon Snow desperately fought in the Battle of the Bastards. He has documented every part of the making of the show and has had exclusive access to cast members, writers and directors. This official, complete history of HBO's Game of Thrones will draw on the author's many long days and nights spent on GOT sets all over the world and his countless interviews with cast and crew, many of which have never been published before. Packed with photographs both from the show and from the author's personal collection, this is the only book that will be absolutely essential reading for every Game of Thrones fan. ...Show more
$59.99
AUD
Category: Film & TV
A fully revised, updated and expanded edition of the seminal text on film   A new edition of the most accessible and compelling history of the cinema yet published, which is now updated with extra chapters. The Story of Film explores cinema from around the world and shows how cinematic ideas and techn iques cross national boundaries. Divided into three main epochs--Silent (1885-1928), Sound (1928-1990), and Digital (1990-Present)--the movies are discussed within chapters reflecting both the stylistic concerns of the moviemakers and the political and social themes of the time. This edition includes new text that encompasses the further-reaching scope of world cinema today, and the huge leaps in technology that have changed cinema screens forever. Clearly written, and illustrated with over 400 stills, including numerous sequences explaining how scenes work, The Story of Film is essential reading for both film students and the general moviegoer. "The Story of Film is no mere reference volume or coffee-table book, although it could function perfectly respectably as both. Rather, it's a romantic, fiercely intelligent re-mapping of cinema that also celebrates it as a mysterious synthesis of inspiration and craft." --The Daily Telegraph "Mark Cousins is incapable of writing anything about cinema history without making it fascinating." --Sean Connery ...Show more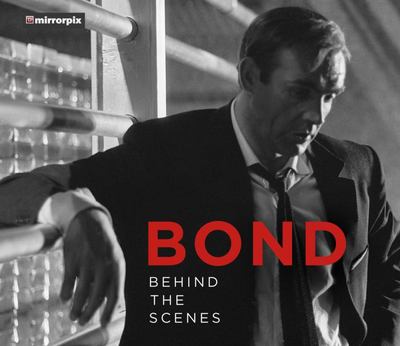 $32.99
AUD
Category: Film & TV
Ever since Sean Connery donned the tuxedo for the first time in 1962's Dr. No, every James Bond film has been met with much fanfare and excitement the world over. 007 has become an institution and the most successful film series ever produced.During the filming of the early Bond productions, Daily Mirro r photographers were granted exclusive access to Pinewood Studios. The relaxed, casual nature of their images is a far cry from the restricted and carefully stage-managed pictures we get for modern Bond films. Now Mirrorpix has opened their archives to this vast collection of behind-the-scenes images of the making of the Bond films. Enjoy this glimpse of what it was really like on the set of a James Bond film when the series was in its early days. ...Show more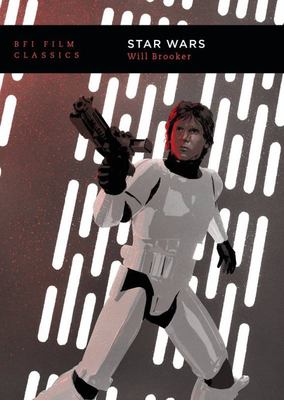 $24.99
AUD
Category: Film & TV | Series: BFI Film Classics Ser.
The release of Star Wars in 1977 marked the start of what would become a colossal global franchise. Star Wars remains the second highest-grossing film in the United States, and George Lucas's six-part narrative has grown into something more: a culture that goes far beyond the films themselves, with tie- in toys, novels, comics, games and DVDs as well as an enthusiastic fan community which creates its own Star Wars fictions. Critical studies of Star Wars have treated it as a cultural phenomenon, or in terms of its special effects, fans and merchandising, or as a film that marked the end of New Hollywood's innovation and the birth of the blockbuster. Will Brooker's illuminating study of the film takes issue with many of these commonly-held ideas about Star Wars. He provides a close analysis of Star Wars as a film, carefully examining its shots, editing, sound design, cinematography and performances. Placing the film in the context of George Lucas's previous work, from his student shorts to his 1970s features, and the diverse influences that shaped his approach, from John Ford to Jean-Luc Godard, Brooker argues that Star Wars is not, as Lucas himself has claimed, a departure from his earlier cinema, but a continuation of his experiments with sound and image. He reveals Lucas's contradictory desires for total order and control, embodied by the Empire, and for the raw energy and creative improvisation of the Rebels. What seemed a simple fairy-tale becomes far more complex when we realise that the director is rooting for both sides; and this tension unsettles the saga as a whole, blurring the boundaries between Empire and Republic, dark side and light side, father and son.In his foreword to this new edition, Will Brooker discusses is how subsequent films in the series, specifically Rogue One (2016) and The Last Jedi (2017), foregrounded and developed the themes of opposition that are at the heart of Star Wars. He shows how Derridean theories of opposites which become undermined and subverted, and which change places are made more clear with hindsight and provide us with a useful lens for looking back at the 1977 Star Wars. ...Show more
$24.99
AUD
Category: Film & TV | Series: BFI Film Classics Ser.
Thelma & Louise, directed by Ridley Scott and written by Callie Khouri, sparked a remarkable public discussion about feminism, violence, and the representation of women in cinema on its release in 1991. Subject to media vilification for its apparent justification of armed robbery and manslaughter, i t was a huge hit with audiences composed largely but not exclusively of women who cheered the fugitive central characters played by Susan Sarandon and Geena Davis. Marita Sturken examines Thelma & Louise as one of those rare films that encapsulates the politics of its time. She discusses the film's reworking of the outlaw genre, its reversal of gender roles, and its engagement with the complex relationship of women, guns adn the law. The insights of director Scott, screenwriter Khouri as well as Davis and Sarandon are deployed in an analysis of Thelma & Louise and the controversies it sparked. This is a compelling study of a landmark in 1990s American cinema. In her foreword to this new edition, Sturken looks back on the film's reception at the time of its release, and considers its continuing resonances and topicality in the age of #MeToo. ...Show more
Cult Filmmakers
by Kristelle Rodeia (Illustrator); Ian Haydn Smith
$24.99
AUD
Category: Film & TV | Series: Cult Figures Ser.
What makes a cult filmmaker? Whether pioneering in their craft, fiercely and undeniably unique, or critically divisive, cult filmmakers come in all shapes and guises. Some gain instant fame, others instant notoriety, and more still remain anonymous until a chance change in fashion sees their work propel led into the limelight. Cult Filmmakers handpicks 50 notable figures in the world of cinema and explores the creative genius that earned them the 'cult' label, while celebrating the movies that made their names. The book features both industry heavyweights like Tim Burton and David Lynch to the strange and surreal imaginings of filmmakers such as Alejandro Jodorowsky and Ana Lily Amirpour. Discover the minds behind such beloved features as Melancholia, Easy Rider, Lost in Translation and more. From little knowns with small, devout followings, to superstars walking the red carpet, each is special in their individuality and their ability to inspire, antagonise and delight. Cult Filmmakers is an essential addition to any film buff's archive, as well as an entertaining introduction to the weird and wonderful world of cinema. ...Show more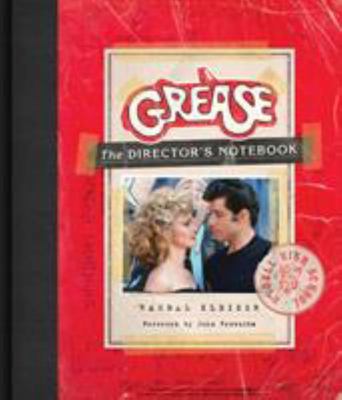 $69.99
AUD
Category: Film & TV
Grease is the word . . . Released more than four decades ago, the film version of Grease is one of the highest-grossing musicals of all time and a bona fide global sensation with legions of devoted fans across generations. For the first time ever, the film's director, Randal Kleiser, looks back at the m aking of this legendary cultural landmark.   Created in conjunction with Paramount Pictures and authorized by Jim Jacobs and Warren Casey (via his Estate), the creators of the original musical stage play, Grease: The Director's Notebook features rare and never-before-seen imagery from the studio's archives, as well as Kleiser's production notes, dialogue changes, and more. The book's heart is Kleiser's own heavily annotated shooting script, along with his storyboards and sketches--including lines from the play that were added to the film's script.   Comprehensive and beautifully designed, Grease: The Director's Notebook also includes all new exclusive interviews with the key cast members and crew, including Olivia Newton-John, John Travolta, and Stockard Channing, original script pages, call sheets, conceptual images, and more. It is a fitting tribute to this revered international phenomenon and the one book the movie's adoring fans will want. TM & (c) 2019 Paramount Pictures. All Rights Reserved. TM & (c) 2019 James H. Jacobs Trust and Trust Under The Will of Warren Casey. All Rights Reserved. ...Show more
$39.99
AUD
Category: Film & TV
With over 1.75 million copies sold worldwide, this book is a must-have for all movie lovers, from casual movie-goers to film connoisseurs. This brand-new edition of 1001 Movies You Must See Before You Die covers more than a century of movie history. Selected and authored by a team of international film critics, every profile is packed with details, plot summaries and production notes, and little-known facts relating to the film's history. Each entry offers a fresh look at some the greatest films of all time.   Learn the complete history of filmmaking, from silent-era sensations such as D. W. Griffith's controversial The Birth of a Nation to recent Oscar winners like A Star Is Born, BlacKkKlansman, and Roma. Discover little-known facts about Hollywood's most memorable musicals, greatest dramas, noteworthy documentaries, screwball comedies, classic westerns, action and adventure films, and more. Movie lovers of all stripes will thoroughly enjoy this must-have compilation. ...Show more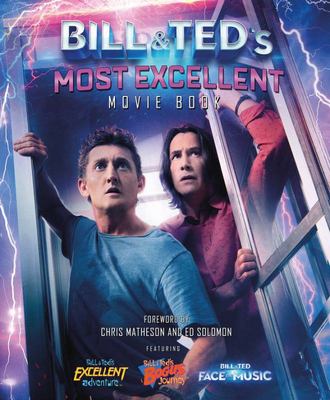 $39.99
AUD
Category: Film & TV
Bill S. Preston Esquire and Theodore 'Ted' Logan (Alex Winter and Keanu Reeves) were the stars of Bill & Ted's Excellent Adventureand Bill & Ted's Bogus Journey. The anarchic, charming movies about two school kids from San Dimas, California who travel across time and save the world became cult c lassics and are still cited today as favourites and influences for subsequent generations of fans. The hotly anticipated Bill & Ted Face the Musicwill be out in August 2020 and stars Winter and Reeves as well as rising stars Samara Weaving (Ready or Not) and Brigette Lundy-Paine (Atypical). This bodacious companion to all three movies will feature hundreds of photographs, script excerpts and quotes: a most excellent publication. ...Show more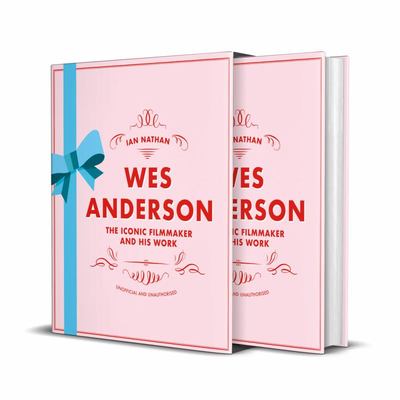 $49.99
AUD
Category: Film & TV | Series: Iconic Filmmakers Ser.
The definitive reference for all Wes Anderson fans. Loaded with rich imagery and detailed analysis of his incredible films - including the classics The Grand Budapest Hotel, Rushmore, The Royal Tenenbaums and Moonrise Kingdom as well as Anderson's highly anticipated new release The French Dispatch - thi s is the first book to feature all of Wes Anderson's movies in a single volume. Acclaimed film journalist Ian Nathan provides an intelligent and thoughtful examination of the work of one of contemporary film's greatest visionaries, charting the themes, visuals, and narratives that have come to define Anderson's work and contributed to his films an idiosyncratic character that's adored by his loyal fans. From Anderson's regular cast members - including Bill Murray and Owen Wilson - to his instantly recognisable aesthetic, recurring motifs and his scriptwriting processes, this in-depth collection will reveal how Wes Anderson became one of modern cinema's most esteemed and influential directors. Presented in a slipcase with 8-page gatefold section, this stunning package will delight all Wes Anderson devotees and movie lovers in general. ...Show more