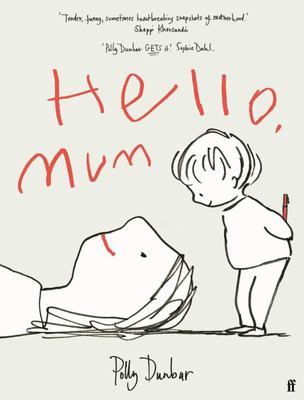 $24.99
AUD
Category: Gift
Fantastically funny, wise and charming motherhood sketches from award-winning illustrator Polly Dunbar. 'Tender, funny, sometimes heartbreaking snapshots of motherhood.' - Shappi Khorsandi'Go away, I'm busy writing about the beauty of motherhood.'Polly Dunbar is an award-winning illustrator who usually draws for children rather than adults, but when she had her own sons, she started recording the beautiful and maddening moments of parenthood with a doodle. Hello, Mum is her visual diary of the magical highs and absurd lows that many parents will recognise - from the shock and awe of the baby days to the delight (and terror) of the toddler years and the mayhem of sibling rivalry. Dunbar's fantastically funny, wise and enchanting drawings capture this precious and fleeting time with heart-touching perfection.  ...Show more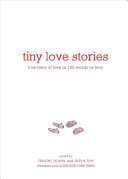 $22.99
AUD
Category: Gift
Tiny Love Stories features a curated collection of 175 moving, inspirational, uplifting, heartwarming, and heartbreaking love stories, handpicked by the editors of the New York Times 'Modern Love' column from the thousands of submissions they receive.   From the loss of a parent and the end of a marri age to hopeful first dates and self-love, stories of all kinds of relationships fill the pages of this beautifully illustrated book.   ...Show more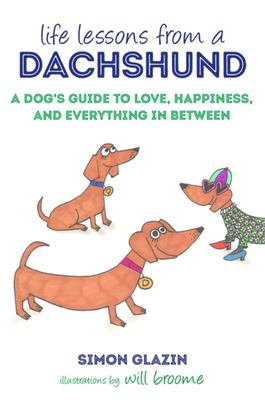 $19.99
AUD
Category: Gift
Life advice from a very wise wiener dog.   Are you short of time, short of friends, or just short in general? From relationships to how to handle yourself in an argument and surviving in the big city, Dhillon the Dachshund will teach you all of life's valuable lessons. This little �dog has bags of per sonality, isn't afraid to use his voice, and has learnt to adapt to--and navigate--the pitfalls of the modern world.�In this hilarious guide, Dhillon imparts his words of wisdom on love, life, and everything in between. ...Show more
$17.99
AUD
Category: Gift
This stylish, plant-themed book is filled with empowering quotes and statements to inspire women to believe in their inner strength and pursue their goals Oh, how she blossoms   Good things happen when you live life in full bloom. This little book of empowering quotes and statements is here to insp ire you to stand tall and flourish as your best and most radiant self.   ...Show more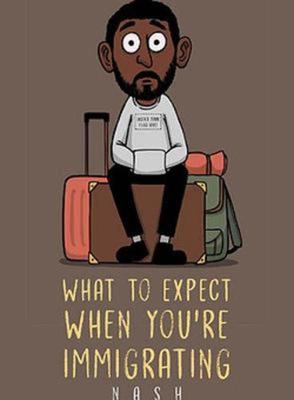 $19.99
AUD
Category: Gift
Through brilliant, tongue-in-cheek illustrations depicting the panorama of migrant experiences, celebrated artist Nash Weerasekera provides a compelling, myth-busting, sometimes challenging and always funny 'how to' guide for new arrivals and those who welcome them.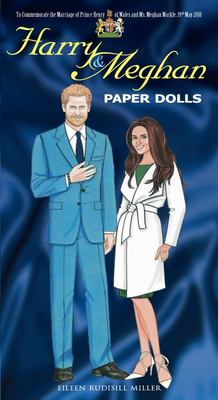 $19.99
AUD
Category: Gift | Series: Dover Celebrity Paper Dolls Ser.
"The outfits in this collection include a hunky Harry in the swimming trunks he sported while in Jamaica with Meghan, and his bride-to-be in the jeans and white 'husband' shirt she wore to the Invictus Games in Toronto. As for her wedding dress? Stay tuned." -- USA Today "Will keep you busy until the royal wedding." -- Popsugar Commemorate the wedding of the year with paper dolls of the royal couple! The world will be watching when Prince Harry of Wales and Meghan Markle wed in St. George's Chapel at Windsor Castle -- and you can relive the events leading up to the big day with this fabulous paper doll collectible. Dress the royal couple in the outfits they wore to their engagement announcement or choose from Harry's Invictus Games T-shirt, Meghan's ensemble for her first official duty, and more. Includes two dolls and 14 costumes. ...Show more
$12.99
AUD
Category: Gift | Series: The\Little Book Of... Ser.
The perfect gift for anyone desiring a richer whisky experience. Some drinking buddies only ever talk about themselves. Well, not this guy. The Little Book of Whisky is here to listen, entertain and help you imbibe as many whisky-soaked titbits of wit and wisdom as possible. Whisky, aqua vitae, the wate r of life, the spirit of the Gods, the hard stuff - whatever you call it, has long been many people's best friend. But now your best friend has a new best friend - The Little Book of Whisky, a tiny tome guaranteed to raise your spirits with its fine blend of whisky facts & stats, quotes & quips, and matured with whisky history and heritage. The Little Book of Whisky is a guaranteed 100 proof... of excellence. "I'm on a whisky diet. I've lost three days already." Tommy Cooper "A good gulp of hot whiskey at bedtime - it's not very scientific, but it helps." Alexander Fleming on how to kill a common cold If this doesn't make you want to visit Scotland nothing will. The nation is home to more than 20 million casks of maturing whisky. That's four barrels for every Scottish person. No wonder they want their independence.   ...Show more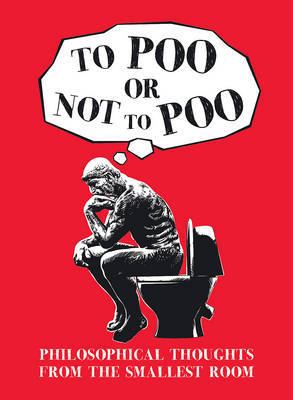 $14.99
AUD
Category: Gift
'We are what we repeatedly do. Excellence, thus, is not an act but a habit.' Aristotle Many a dull moment can be spent roosting in the lavatory, but now with the help of this book you can contemplate the meaning of life with the world's greatest thinkers and enjoy a bit of scatological trivia as you per form life's essentials. ...Show more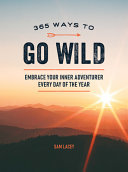 $17.99
AUD
Category: Gift
Dream. Explore. Discover. Take a leaf out of nature's book and unleash your wild side with this essential guide. Packed with hundreds of exciting outdoor ideas and activities, from reading animal tracks to making your own campfire, this little book will guarantee lots of fun and adventure all year round . ...Show more