$59.95
AUD
Category: Music CD
Escaping an unhappy marriage and an unsatisfactory job, Cassie Holloway moves to the little NSW coastal town of Whitby Point. Here she meets the Aquino family, whose fishing business was founded by their ancestor, Giuseppe, an immigrant Italian, some ninety years before.Life for Cassie on the south west coast is sweet as she sets up a successful restaurant and falls in love with Giuseppe's great grandson Michael. But when the family patriarch dies, a devestating family secret is revealed which threatens to destroy her dreams. Cassie's future happiness now rests with her quest for the truth.Thirty-eight year old Cassandra is lost, alone and grieving. Her much loved grandmother, Nell, has just died and Cassandra, her life already shaken by a tragic accident ten years ago, feels like she has lost everything known and dear to her. But an unexpected and mysterious bequest from Nell turns Cassandra's life upside down and ends up challenging everything she thought she knew about herself and her family. Inheriting a book of dark and intriguing fairytales written by Eliza Makepeace Rutherford - the Victorian authoress who disappeared mysteriously in the early 20th century - as well as a cliff-top cottage on the other side of the world, Cassandra takes her courage in both hands to follow in the footsteps of Nell, on a quest to find out the truth about their history, their family and their past; little knowing that in the process, she will also discover a new life for herself. ...Show more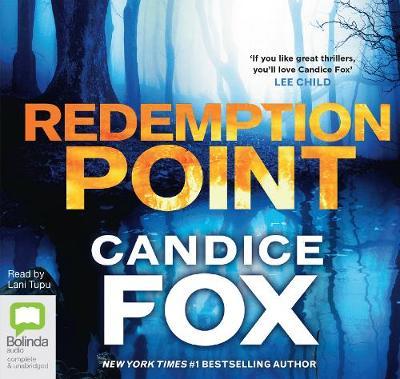 $49.95
AUD
Category: Music CD | Series: Crimson Lake Ser.
#1New York Times bestselling author Candice Fox delivers a compulsive new crime thriller inRedemption Point. When former police detective Ted Conkaffey was wrongly accused of abducting Claire Bingley, he hoped the Queensland rainforest town of Crimson Lake would be a good place to disappear. But nowhere is safe from Claire's devastated father. Dale Bingley has a brutal revenge plan all worked out - and if Ted doesn't help find the real abductor, he'll be its first casualty. Meanwhile, in a dark roadside hovel called the Barking Frog Inn, the bodies of two young bartenders lie on the beer-sodden floor. It's Detective Inspector Pip Sweeney's first homicide investigation - complicated by the arrival of private detective Amanda Pharrell to 'assist' on the case. Amanda's conviction for murder a decade ago has left her with some odd behavioural traits, top-to-toe tatts - and a keen eye for killers . . . For Ted and Amanda, the hunt for the truth will draw them into a violent dance with evil. Redemption is certainly on the cards - but it may well cost them their lives . . . ...Show more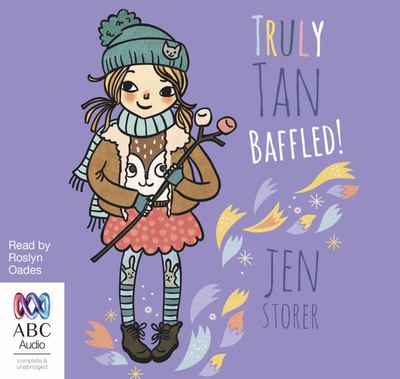 $10.00
AUD
Category: Music CD | Series: Truly Tan Ser.
It is winter in Peppercorn Valley and Tan and her very best friend Gloria go to a bonfire. At school. At night. They also go on a lantern walk and spy on Journeys End. Journeys End is the creepiest house in Peppercorn Valley. And the old ladies who live there have painted weird symbols all over the outs ide walls. What could the symbols mean? And is the house haunted and if so, are the old ladies in danger? Tan has a hunch they are, but this mystery is complicated and she is baffled! ...Show more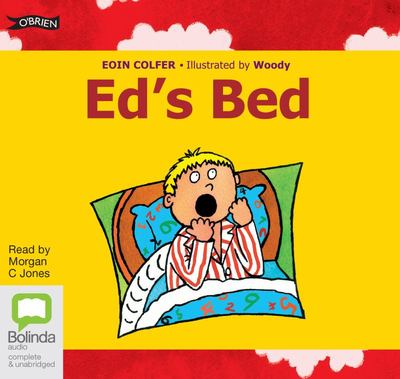 Ed's Bed
by Morgan C. Jones (Read by); Eoin Colfer
$10.00
AUD
Category: Music CD
Poor Ed Cooper seems to have one problem after another. From Going Potty to Ed's Funny Feet, Ed's life is never boring.This time around Ed is having problems in school, he just can't get his head around his time-tables. At home things are bad too - Ed has started to wet his bed. What is Ed to do?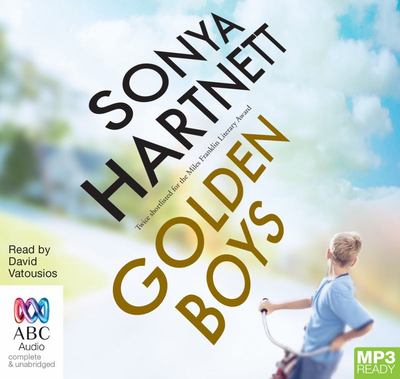 $15.00
AUD
Category: Music CD
With their father, there is always a catch. Colt Jenson and his younger brother Bastian have moved to a new, working-class suburb. The Jensons are different. Their father, Rex, showers them with gifts, toys, bikes, all that glitters most and makes them the envy of the neighbourhood. To Freya Kiley and t he other local kids, the Jensons are a family from a magazine, and Rex a hero, successful, attentive, attractive, always there to lend a hand. But to Colt he is an impossible figure in a different way: unbearable, suffocating. Has Colt got Rex wrong, or has he seen something in his father that will destroy their fragile new lives? This is an unflinching and utterly compelling work. WARNING: CONTAINS COARSE LANGUAGE AND ADULT THEMES ...Show more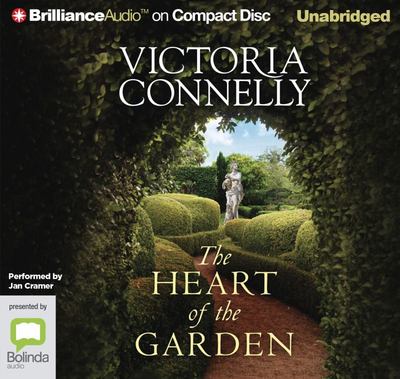 $39.95
AUD
Category: Music CD
Morton Hall, with its beautiful, ruined grounds and its reclusive mistress, Emilia Morton, is full of mysteries. For freelance editor Anne Marie, the wild garden has become a serene and secret refuge from her loveless marriage. The only other regular visitor is Cape, the hall's part-time gardener, who i s forbidden to tend to anything except the magnificent maze or to meet his enigmatic employer.When Emilia dies, Cape and Anne Marie are astonished to find themselves among an unlikely group of villagers named in her strange will. Morton Hall, including its dazzling art collection and once glorious grounds, can belong to the community forever, but only if they work together to bring the garden back to life within a single year.As they try to put their differences aside to restore the tangled grounds, long-buried secrets are unearthed. Can the past be forgiven as hope and new love begin to bloom? ...Show more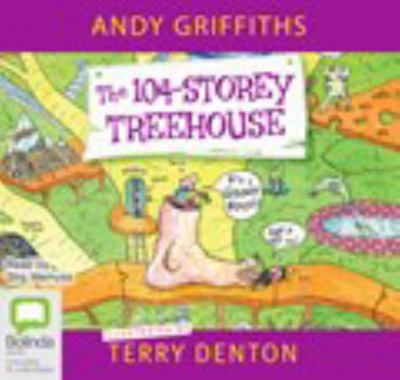 $10.00
AUD
Category: Music CD | Series: The Treehouse
The eighth crazy and hilarious adventure in the world's most awesome treehouse! Join Andy and Terry in their wonderfully wild and wacky 104-storey treehouse. You can throw some refrigerators, make money with the money-making machine (or honey if you'd prefer-it makes that too), climb the never-ending st aircase, have a bunfight, deposit some burps in the burp bank, get totally tangled up in the tangled-up level, or just take some time out and relax in the beautiful sunny meadow full of buttercups, butterflies and bluebirds. ...Show more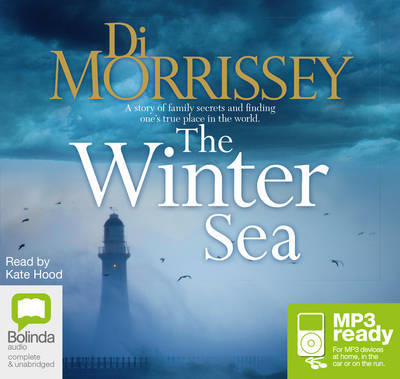 $44.95
AUD
Category: Music CD
The arrival of a new Di Morrissey novel has become a highly anticipated end-of-year tradition for Australians. For several years running her books - including The Silent Country, The Opal Desert and The Golden Land - have instantly leapt onto bestseller charts following release. Escaping an unhappy marr iage and an unsatisfactory job, Cassie Holloway moves to the little NSW coastal town of Whitby Point. Here she meets the Aquino family, whose fishing business was founded by their ancestor, Giuseppe, an immigrant Italian, some ninety years before. Life for Cassie on the south west coast is sweet as she sets up a successful restaurant and falls in love with Giuseppe's great grandson Michael. But when the family patriarch dies, a devestating family secret is revealed which threatens to destroy her dreams. Cassie's future happiness now rests with her quest for the truth. ...Show more
Children's CD Pack
by Andy Jones (Read by); Paul Whitehouse (Read by); Esther Coles (Read by); Colin Dann
$25.00
AUD
Category: Music CD
Farthing Wood is being bulldozed and a drought means the animals no longer have anywhere to live or drink. Fox, Badger, Toad, Tawny Owl, Mole and the other animals band together and leave their ancestral home and set off to move to a far-away nature reserve. Their journey is full of adventure and fraugh t with disasters: a fire, a storm, a treacherous river crossing and a hunt. The animals must unite in adversity and in doing so they learn about each other's habits and limitations. This is a story about tolerance, cooperation, survival and friendship from Colin Dann, which inspired the major BBC children's series of the 1990s.The Animals of Farthing Wood is one of the most popular animal stories in children's literature and is still in print nearly 35 years after first publication.Andy Jones continues his hilarious journey through the human digestive system and tells you everything you (n)ever wanted to know about BURPS!Whether they be lady-like hiccups or onion-breath stinkers, burps are an essential part of the human experience. The Burptionary is jam-packed full of belchy facts, gaseous jokes and burp-tastic riddles and rhymes, and is guaranteed to have boys everywhere laughing till they spew. ...Show more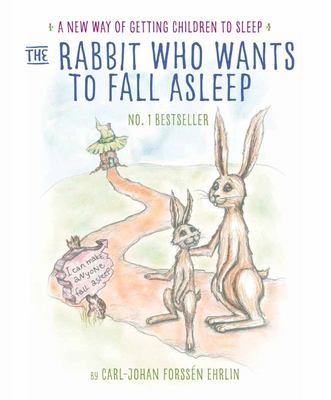 $10.00
AUD
Category: Music CD
The ground breaking no. 1 best-seller is sure to turn nightly bedtime battles into a loving and special end-of-day ritual. This child-tested, parent-approved story uses an innovative technique that brings a calm end to any child's day. Do you struggle with getting your child to fall asleep? Join parents all over the world who have embraced The Rabbit Who Wants to Fall Asleep as their new nightly routine. When Roger can't fall asleep, Mummy Rabbit takes him to see Uncle Yawn, who knows just what to do. Children will join Roger on his journey and be lulled to sleep alongside their new friend. Carl-Johan Forssen Ehrlin's simple story uses a unique and distinct language pattern that will help your child relax and fall asleep-at bedtime or naptime. This soothing audiobook edition contains a choice of male or female narrator. Reclaim bedtime today! Praise for The Rabbit Who Wants to Fall Asleep: "Tired parents of planet earth - this is what you've been waiting for...If you don't already have a copy, you need to order one quick sharp". (Metro). "The most peaceful bedtime we have had in months". (Daily Mail). ...Show more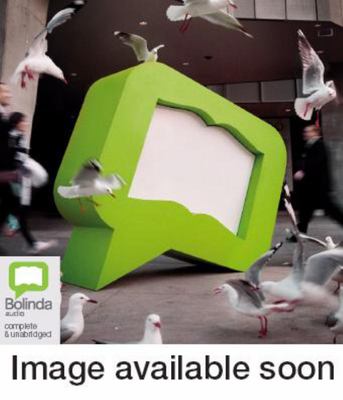 Men's Pack
by Richard Aspel (Read by); Sean Mangan (Read by); Matthew Reilly; Tony Park
$59.95
AUD
Category: Music CD
Former Australian Army officer Mike Williams is trying to forget a troubled past - with a carefree existence as an overland tour guide in Africa. But then one day on the road, he receives word that the South African Police have some news for him.A bloody and tragic run-in with ivory hunters in Mozambiqu e the year before had left Mike's world in shreds. But now the authorities are on the poachers' trail and they need his help to catch them.Tenacious English journalist Sarah Thatcher is along for the ride, and insists on becoming involved. Mike must choose between his duty to keep the young tourists in his care safe and his hunger for retribution. Sarah will risk anything and anyone for a story, but never could have predicted the trouble she would find herself in.The murderous hunters and the innocent travellers are on a parallel journey through Africa's most spectacular locations. Eventually their paths will cross and Mike will have his shot at revenge. but at what cost?It is a secret the Chinese government has been keeping for 40 years. They have found a species of animal no one believed even existed. It will amaze the world.Now the Chinese are ready to unveil their astonishing discovery within the greatest zoo ever constructed. A small group of VIPs and journalists has been brought to the zoo deep within China to see its fabulous creatures for the first time. Among them is Dr Cassandra Jane 'CJ' Cameron, a writer for National Geographic and an expert on reptiles.The visitors are assured by their Chinese hosts that they will be struck with wonder at these beasts, that they are perfectly safe, and that nothing can go wrong ...Get ready for action on a gigantic scale! ...Show more
$10.00
AUD
Category: Music CD
Share in fifty years of magic with this wonderful audio collection of five classic stories. Celebrate the very special anniversary of The Tiger Who Came to Tea and share in fifty years of magic with this wonderful audio collection of five classic stories from the inimitable Judith Kerr. Includes:* The Tiger Who Came to Tea* The Great Granny Gang* One Night in the Zoo* The Crocodile Under the Bed* Katinka's Tail. With music and sound effects written especially for an incredible listening experience. Read by Geraldine McEwan, Phyllida Law & Susan Sheridan with an approximate running time of thirty minutes. ...Show more
Items per page:
1 - 12 of 12