$35.00
AUD
Category: New Age
The Sunday Times Bestseller and New York Times Bestseller. A book of hope for uncertain times. 'Feeling a little blue? Meet the new Winnie the Pooh.' The Daily Mail 'A wonderful work of art and a wonderful window into the human heart' Richard Curtis Enter the world of Charlie's four unlikely friends, di scover their story and their most important life lessons. The conversations of the boy, the mole, the fox and the horse have been shared thousands of times online, recreated in school art classes, hung on hospital walls and turned into tattoos. In Charlie's first book, you will find his most-loved illustrations and some new ones too.     ...Show more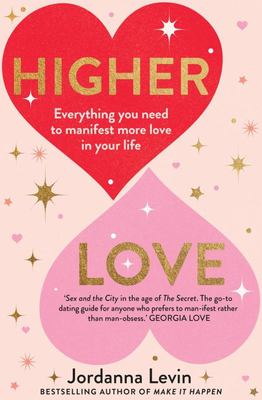 $32.99
AUD
Category: New Age
The dating bible for woke women from the bestselling author of Make It Happen, with practical advice to help you approach relationships mindfully - while still feeling empowered and whole.
$35.00
AUD
Category: New Age
There is a voice of longing inside each woman. We strive so mightily to be good: good partners, daughters, mothers, employees and friends. We hope all this striving will make us feel alive. Instead, it leaves us feeling weary, stuck, overwhelmed and underwhelmed. We look at our lives and wonder: Wasn't it all supposed to be more beautiful than this? We quickly silence that question, telling ourselves to be grateful, hiding our discontent - even from ourselves. For many years, Glennon Doyle denied her own discontent. Then, while speaking at a conference, she looked at a woman across the room and fell instantly in love. Three words flooded her mind: There She Is. At first, Glennon assumed these words came to her from on high. But she soon realised they had come to her from within. This was her own voice - the one she had buried beneath decades of numbing addictions, cultural conditioning and institutional allegiances. This was the voice of the girl she had been before the world told her who to be. Glennon decided to stop abandoning herself and to instead abandon the world's expectations of her. She stopped being good so she could be free. She stopped pleasing and started living. Soulful and uproarious, forceful and tender, Untamed is both an intimate memoir and a galvanising wake-up call. It is the story of how one woman learned that a responsible mother is not one who slowly dies for her children, but one who shows them how to fully live. It is also the story of how each of us can begin to trust ourselves enough to set boundaries, make peace with our bodies, honour our anger and heartbreak, and unleash our truest, wildest instincts. Untamed shows us how to be brave. And, as Glennon insists, 'The braver we are, the luckier we get.'   ...Show more
$32.99
AUD
Category: New Age
Jay Shetty, social media superstar and host of the #1 podcast On Purpose, distills the timeless wisdom he learned as a monk into practical steps anyone can take every day to live a less anxious, more meaningful life. Shetty writes, "I grew up in a family where you could become one of three things: a doc tor, a lawyer, or a failure. My family was convinced I had chosen option three. Instead of attending my college graduation ceremony, I headed to India to become a monk, to meditate every day for 4-8 hours and devote my life to helping others." After three years, one of his teachers told him that he would have more impact on the world if he left the monk's path to share his experience and wisdom with others. Heavily in debt, and with no recognizable skills on his resume, he moved back home to north London with his parents. Shetty reconnected with old school friends--many working for some of the world's largest corporations--who were experiencing tremendous stress, pressure, and unhappiness, and they invited Shetty to coach them on wellbeing, purpose, and mindfulness. Since then, Shetty has become one of the world's most popular influencers. In 2017, he was named in the Forbes magazine 30-under-30 for being a game-changer in the world of media. In 2018, he had the #1 video on Facebook with over 360 million views. His social media following totals over 32 million, he has produced over 400 viral videos which have amassed more than 5 billion views, and his podcast, On Purpose, is consistently ranked the world's #1 Health and Wellness podcast. In this inspiring, empowering book, Shetty draws on his time as a monk in the Vedic tradition to show us how we can clear the roadblocks to our potential and power. Drawing on ancient wisdom and his own rich experiences in the ashram, Think Like a Monk reveals how to overcome negative thoughts and habits to access the calm and purpose that lie within all of us. The lessons monks learn are profound but often abstract. Shetty transforms them into advice and exercises we can all apply to reduce stress, sharpen focus, improve relationships, identify our hidden abilities, increase self-discipline, and give the gifts we find in ourselves to the world. Shetty proves that everyone can--and should--think like a monk. ...Show more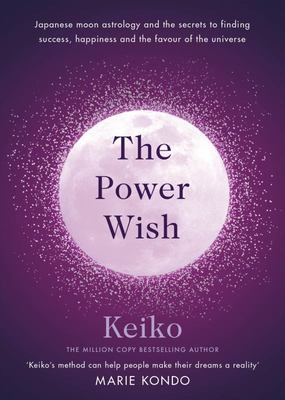 $32.99
AUD
Category: New Age
'Keiko's method can help people to make their dreams a reality' Marie Kondo 'A life-changing guide to the lunar cycle' Harmony Nice Discover how to summon the energy of the universe to make your dreams come true with this bestselling guide to a powerful method by Japan's leading astrologer. A million-co py bestselling author in Japan, Keiko is now sharing her secrets with the world. The Moon, according to Keiko is the Earth's only natural satellite, a presence that connects us to the Universe. In The Power Wish she introduces her powerful method to releasing and realizing your wishes, using the timing of the New Moon and the Full Moon, when cosmic power reaches its peak. With examples and guidelines for every Zodiac sign, this enchanting book shows you how to plant the seeds of possibility, summon the energy of the universe and find the love, happiness and success you've always wanted. ...Show more
$32.99
AUD
Category: New Age
'This radiant book will not only change your life, but perhaps even save it' Elizabeth Gilbert The bestselling author, Oprah magazine columnist, and beloved life coach has turned to a subject her fans have been waiting for. Just as there are toxins in your body that can be cleansed by a nutrition plan, the toxins in your life, such as family beliefs and social expectations, can be cleansed in a four-stage process Martha has successfully tested with hundreds of her clients. The Way of Integrity is a guide to discovering your true self and the pure peace that is your birthright. The book is rich with exercises and self-tests that help readers evaluate where they are out of integrity in their lives and identify symptoms that show they need a detox. Those signs range from people pleasing to staying in stale relationships, from feeling unmotivated to frequent illnesses, from negative habits to addictions. Readers learn what they actually yearn for versus what they may crave as the result of what the culture sells us. Martha shows how to read internal signals that lead toward our true path and to recognise the soul teachers who help wake us to our deep purpose. Making scientific ideas accessible and using her signature humour, Beck takes us on a spiritual adventure that not only will change the direction of our lives, but will bring us to a place of genuine happiness. ...Show more
$27.99
AUD
Category: New Age
What is karma? Most people understand karma as a balance sheet of good and bad deeds, virtues and sins-the mechanism that decrees that we cannot evade the consequences of our own actions. In reality, karma has nothing to do with reward and punishment. Karma simply means action- your action, your respons ibility. It isn't some external system of crime and punishment, but an internal cycle generated by you. Accumulation of karma is determined only by your intention and the way you respond to what is happening to you. Over time, it's possible to become ensnared by your own unconscious patterns of behavior. In Karma, Sadhguru seeks to put you back in the driver's seat, turning you from a terror-struck passenger to a confident driver navigating the course of your own destiny. By living consciously and fully inhabiting each moment, you can free yourself from the cycle. Karma is an exploration and a manual, restoring our understanding of karma to its original potential for freedom and empowerment instead of a source of entanglement. Through Sadhguru's teachings, you will learn how to live intelligently and joyfully in a challenging world. ...Show more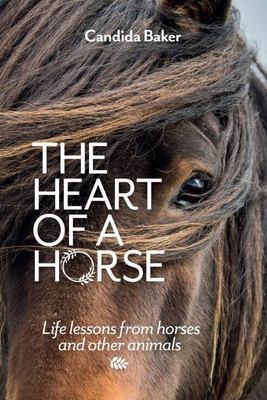 $29.99
AUD
Category: New Age
Learning to 'listen' with all our senses and the magic that happens when we keep an open mind about the idea of communication from the animal world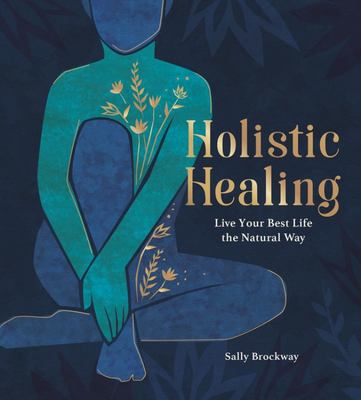 $29.99
AUD
Category: New Age
Open your mind to a new, more wholesome way of living. Soothe away everyday stress with this beautifully presented collection of practical advice for achieving optimum health and well-being the natural way. These trusted practices, from ancient wisdom to modern treatments, will help you: Quieten your m ind with meditation Relax and recharge with yoga Embrace the healing power of reiki Find balance through plant-based remedies Create a tranquil and calming home environment Be kind to yourself with a curated self-care routine Covering a wide range of simple remedies, alternative therapies and easy exercises, Holistic Healing will help you to feel your best, renewing your vitality and restoring your bliss. ...Show more
$32.99
AUD
Category: New Age
A humorous and incisively-reported look at the new 'new age' - from the divine to the absurd - from SBS journalist and TedX presenter, Amal Awad.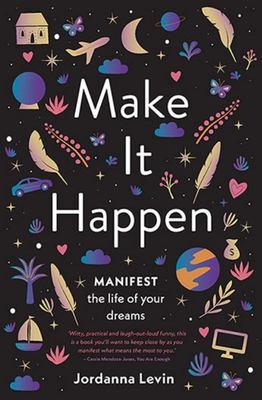 $32.99
AUD
Category: New Age
A fun, practical and easy-to-follow guide to manifestation for a whole new generation.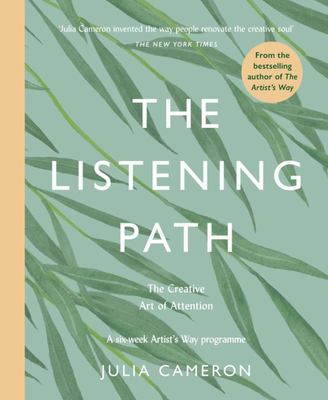 $29.99
AUD
Category: New Age
A groundbreaking new book about listening to ourselves, to others and to the world from the internationally bestselling 'queen of change', Julia Cameron. From the bestselling author of The Artist's Way comes a new, transformative guide to deeper, more profound listening and creativity. Over six weeks, readers will be given the tools to become better listeners-to their environment, the people around them, and themselves. The reward for learning to truly listen is immense. As we learn to listen, our attention is heightened and we gain healing, insight, clarity. But above all, listening creates connections and ignites a creativity that will resonate through every aspect of our lives. ...Show more