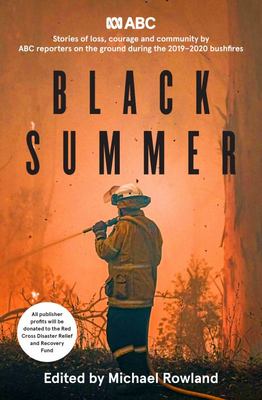 $34.99
AUD
Category: Non Fiction
Told by ABC journalists who were on the ground and broadcasting during our worst ever fire season, spearheaded by Michael Rowland The bushfires that burnt across Australia from June 2019 to February
$39.99
AUD
Category: Non Fiction
The first volume of the graphic adaptation of Yuval Noah Harari's global phenomenon and smash Sunday Times #1 bestseller, with gorgeous full-colour illustrations and a beautiful package - the perfect gift for the curious beings in your life.One hundred thousand years ago, at least six different species of humans inhabited Earth. Yet today there is only one-homo sapiens. What happened to the others? And what may happen to us?In this first volume of the full-colour illustrated adaptation of his groundbreaking book, renowned historian Yuval Harari tells the story of humankind's creation and evolution, exploring the ways in which biology and history have defined us and enhanced our understanding of what it means to be "human". From examining the role evolving humans have played in the global ecosystem to charting the rise of empires, Sapiens challenges us to reconsider accepted beliefs, connect past developments with contemporary concerns, and view specific events within the context of larger ideas. Featuring 256 pages of full-colour illustrations and easy-to-understand text covering the first part of the full-length original edition, this adaptation of the mind-expanding book furthers the ongoing conversation as it introduces Harari's ideas to a wider new readership. ...Show more
$12.99
AUD
Category: Non Fiction
The climate crisis is here. Our chance to stop it has come and gone, but this doesn't have to mean the world is ending. 'Today, the scientific evidence verges on irrefutable. If you're younger than sixty, you have a good chance of witnessing the radical destabilization of life on earth--massive crop fa ilures, apocalyptic fires, imploding economies, epic flooding, hundreds of millions of refugees fleeing regions made uninhabitable by extreme heat or permanent drought. If you're under thirty, you're all but guaranteed to witness it. If you care about the planet, and about the people and animals who live on it, there are two ways to think about this. You can keep on hoping that catastrophe is preventable, and feel ever more frustrated or enraged by the world's inaction. Or you can accept that disaster is coming, and begin to rethink what it means to have hope.' This is Jonathan Franzen's controversial New Yorker essay, published as a single volume that discusses a planet on the cusp of and what and how individuals can respond to that. ...Show more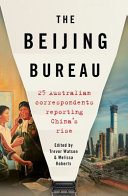 $32.99
AUD
Category: Non Fiction
The Beijing Bureau is a collection of essays from twenty-four of Australia's leading foreign correspondents revealing their experiences and insights into China, from the 1970s to present day: the lives of its people, its government and its culture, and what China's rise means for Australia and the world community. China dominates the headlines across the world as the country takes for itself a global role. Featuring Australia's most acclaimed journalists including Mike Smith, Stan Grant, Stephen McDonnell, Rowan Callick and Richard McGregor, reporting for international news outlets like the ABC, The New York Times, the BBC, CNN and more. ...Show more
$32.99
AUD
Category: Non Fiction
Generous, erudite, optimistic and candid...Hugh Mackay encourages us to find the best in ourselves and in our society in both good and troubled times. Revolutions never start at the top. If we dare to dream of a more loving country - kinder, more compassionate, more cooperative, more respectful, more i nclusive, more egalitarian, more harmonious, less cynical - there's only one way to start turning that dream into a reality: each of us must live as if this is already that country. Following the ravages of 2020's bushfires and pandemic on our mental and emotional health and on the economy, Hugh Mackay reflects on the challenges we faced during that year of upheaval and the questions many of us have asked. What really matters to me? Am I living the kind of life I want? What sort of society do I want us to become? Urging us not to let those questions go, and pointing to our inspiring displays of kindness and consideration, our personal sacrifices for the common good and our heightened appreciation of the value of local neighbourhoods and communities, he asks in turn: 'Could we become renowned as a loving country, rather than simply a "lucky" one?' Absorbing, wise and inspiring, The Kindness Revolution is a distillation of Hugh Mackay's life's work. Written for our times, this truly remarkable book shows how crises and catastrophes often turn out to be the making of us.   ...Show more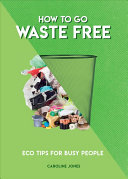 $19.99
AUD
Category: Non Fiction | Series: How to Go... Ser.
How to Go Waste Free is the easy guide to chucking waste out of your life. 100 tips provide insight, practical advice and a painless approach to joining the zero-waste revolution. Every year, humankind dumps over 2 billion tons of waste. This either goes into landfill, is incinerated, or goes into our oceans - doing untold damage to the environment, wildlife and to our own bodies. What can we do, as individuals, to stem this tide of trash? The zero-waste movement was born of the goal of producing absolutely no waste that cannot be reused or composted, with even recyclable products being shunned if possible. How to adapt to living zero-waste involves some drastic changes in habit, but once you go waste-free, your lifestyle will not only be more ethical and affordable - you'll get rid of unnecessary stress and lead a simpler, healthier life. ...Show more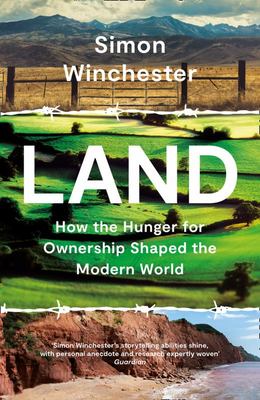 $34.99
AUD
Category: Non Fiction
From the bestselling author Simon Winchester, a human history of land around the world: who mapped it, owned it, stole it, cared for it, fought for it and gave it back. The ownership of land has always been complicated, opaque, and more than a little anarchic when viewed from the outside. In this book, Simon Winchester explores the the stewardship of land, the ways it is delineated and changes hands, the great disputes, and the questions of restoration – particularly in the light of climate change and colonialist reparation. A global study, this is an exquisite exploration of what the ownership of land might really mean – not in dry-as-dust legal terms, but for the people who live on it. ...Show more
$32.99
AUD
Category: Non Fiction
A thrilling and provocative account of the unfolding tension between China and the west using characters and sources and stories from his time there, but between the lines he hopes to illuminate the dark portents of repercussions yet to come.
$34.99
AUD
Category: Non Fiction
A deeply powerful, poetic and compelling book on the challenges facing our world, from one of Australia's most experienced journalists and international commentators, Stan Grant. History is turning. In only a few short decades, we have come a long way from Francis Fukuyama's declaration of the 'end of history' and the triumph of liberal democracy in 1989. Now, with the inexorable rise of China, the ascendancy of authoritarianism and the retreat of democracy, the world stands at a moment of crisis. This is a time of momentous upheaval and enormous geopolitical shifts, compounded by the global pandemic, economic collapse and growing inequality, Islamist and far right terror, and a resurgent white supremacy. The world is in lockdown and the showdown with China is accelerating - and while the West has been at the forefront of history for 200 years, it must now adapt to a world it no longer dominates. At this moment, we stand on a precipice - what will become of us? Stan Grant is one of our foremost observers and chroniclers of the world in crisis. Weaving his personal experiences of reporting from the front lines of the world's flashpoints, together with his deep understanding of politics, history and philosophy, he explores what is driving the world to crisis and how it might be averted. He fears the worst, but begins to chart the way forward. There is bitterness, anger and history here, but there is also the capacity for negotiation, forgiveness and hope. A powerful and incisive analysis of the state of our world, and our place within it. ...Show more
$35.00
AUD
Category: Non Fiction
A riveting tale of persistence, innovation, and the incalculable wages of war, from the international bestselling author of Talking to Strangers and host of the award-winning podcast Revisionist History Most military thinkers in the years leading up to World War II saw the airplane as an afterthought. But a small band of idealistic strategists had a different view. This "Bomber Mafia" asked- What if precision bombing could, just by taking out critical choke points - industrial or transportation hubs - cripple the enemy and make war far less lethal? In The Bomber Mafia, Gladwell delves deep into questions of how technology and best intentions collide in the heat of war.   ...Show more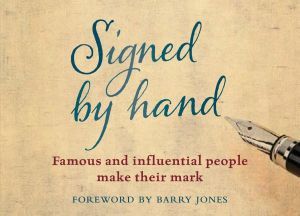 Signed by hand
by National Library of Australia
$19.99
AUD
Category: Non Fiction
Signed by Hand is a little gem of a book that displays images of a wide variety of autographed items from the National Library of Australia collections. This beautiful book represents and celebrates famous and influential people in Australia's history through sixty-six personal, hand written inscription s, presented like the nostalgic `autograph books' of old.See here a cheque for GBP100 signed by Charles Dickens to his two sons, who migrated to Australia (Alfred in 1856 and Edward in 1869) where they opened their own stock and station agency. And a Royal pardon signed by King George III on 18 December 1800, in which William Meldrum's death sentence for committing piracy is commuted to transportation for life to New South Wales.Also featured are autographs by singers, dancers, artists, authors and poets, scientists, explorers, governors and politicians, aviators, activists, sportsmen and women, Royal family members, and innovators. This unique collection of items includes letters, poems, book inscriptions, photographs, artworks, and even a Royal pardon. Both well-known Australians and non-Australians are represented in this gilt-edged gift book. ...Show more
$29.99
AUD
Category: Non Fiction
Women Don't Owe You Pretty tells you to love sex, hate sexism, protect your goddamn energy, life is short, dump them, and that you owe men nothing, least of all pretty. Florence's debut book explores all progressive corners of the feminist conversation; from insecurity projection and refusing to find c omfort in other women's flaws, to deciding whether to date or dump them, all the way through to unpacking the male gaze and how it shapes our identity. Women Don't Owe You Pretty is an accessible leap into feminism, for people at all stages of their journey who are seeking to reshape and transform the way they view themselves. In a world that tells women we're either not enough or too much, it's time we stop directing our anger and insecurities onto ourselves, and start fighting back to reshape the toxic structures of our patriarchal society. Florence's book will help you to tackle and challenge the limiting narrative you have been bombarded with your whole life, and determine feminism on your own terms. After all, you are the love of your own life.     ...Show more