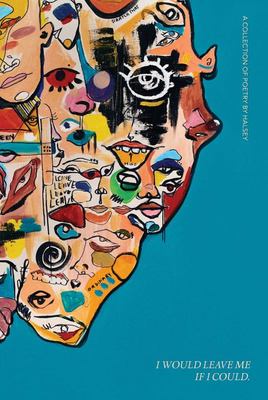 $35.00
AUD
Category: Poetry & Plays
Grammy Award-nominated, platinum-selling musician Halsey is heralded as one of the most compelling voices of her generation. In I Would Leave Me If I Could, she reveals never-before-seen poetry of longing, love, and the nuances of bipolar disorder. In this debut collection, Halsey bares her soul. Bring ing the same artistry found in her lyrics, Halsey's poems delve into the highs and lows of doomed relationships, family ties, sexuality, and mental illness. More hand grenades than confessions, these autobiographical poems explore and dismantle conventional notions of what it means to be a feminist in search of power.   Masterful as it is raw, passionate, and profound, I Would Leave Me If I Could signals the arrival of an essential voice.   Book cover painting, American Woman, by the author.   Halsey, born Ashley Nicolette Frangipane, is a Grammy-nominated singer-songwriter and recipient of the prestigious Songwriters Hall of Fame's Hal David Starlight Award. She lives in Los Angeles, California. ...Show more
To My Country
by Ben Lawson; Bruce Whatley (Illustrator)
$29.99
AUD
Category: Poetry & Plays
 Ben Lawson was preparing for another Christmas away from home when the Black Summer bushfires began to burn their way across Australia's eastern coast. As the bushfires continued to rage into the new year on an unprecedented scale, Ben, feeling angry, helpless and broken-hearted as he watched the devastation from across the ocean, sat down and put his feelings into words. To My Country is an ode to the endurance of the Australian spirit and the shared love of our country.In the true Aussie spirit, Ben and Allen & Unwin will be donating proceeds of To My Country to The Koala Hospital.'A delightful love letter to a homeland: the kind only an Australian could write. Full of humour, charm and deeply felt belonging. And to think of all the orphaned koalas who will benefit from you buying and enjoying this wonderful little book ...' -Stephen Fry-'An impassioned cry from the big, kind heart of a big, kind man.' -Tim Minchin-'Ben Lawson's love of his homeland inspires us all to think of our own roots . . . and the need to protect them.' -Dolly Parton-'Ben Lawson's book is a heartfelt reminder of how desperately we need to think about our future as a country. His sincerity is moving. I dare you not to cry.' -Julia Stone-'Ben Lawson writes in the tradition of his namesake Henry Lawson; an eloquent bush ballad that mourns the tragic fate of one billion bushfire victims.' -Barry Humphries-   ...Show more
$29.99
AUD
Category: Poetry & Plays
In Where Hope Comes From: poems for a broken world, Instagram superstar and poet Nikita Gill returns to her roots with her most personal collection yet. Sharing a number of poems that she wrote when the world went into lockdown, this collection will include the phenomenal Love in the Time of Coronavirus which was shared across social media over 20,000 times, as well as her poems of strength and hope How to Be Strong and Silver Linings. This collection will be fully illustrated by Nikita with beautiful line-drawings. ...Show more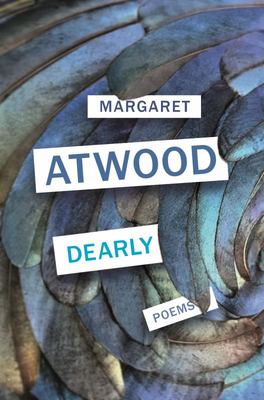 $27.99
AUD
Category: Poetry & Plays
The collection of a lifetime from the bestselling novelist and poet. By turns moving, playful and wise, the poems gathered in Dearly are about absences and endings, ageing and retrospection, but also about gifts and renewals. They explore bodies and minds in transition, as well as the everyday objects and rituals that embed us in the present. Werewolves, sirens and dreams make their appearance, as do various forms of animal life and fragments of our damaged environment. Before she became one of the world's most important and loved novelists, Atwood was a poet. Dearly is her first collection in over a decade. It brings together many of her most recognizable and celebrated themes, but distilled - from minutely perfect descriptions of the natural world to startlingly witty encounters with aliens, from pressing political issues to myth and legend. It is a pure Atwood delight, and long-term readers and new fans alike will treasure its insight, empathy and humour. ...Show more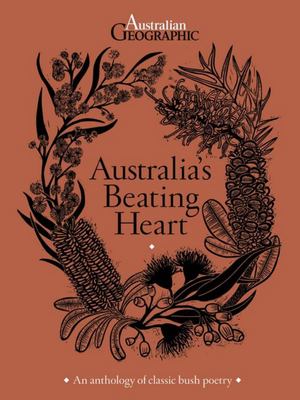 $49.95
AUD
Category: Poetry & Plays
Australia's Beating Heart is celebration of our wide brown land, and the people and stories that landscape shapes. This luxe anthology features 70 iconic bush poems hand-selected by Australian champion bush poets Melanie Hall and Susan Carcary, illustrated beautifully by landscape photographs from the A ustralian Geographic image library. Australia's Beating Heart is celebration of our wide brown land, and the people and stories that landscape shapes. This luxe anthology features 70 iconic bush poems hand-selected by Australian champion bush poets Melanie Hall and Susan Carcary, including well-known works such as Waltzing Matilda by Banjo Paterson and My Country by Dorothea Mackellar as well as classic works by Will Ogilvia, Mary Durack, CJ Dennis and Duke Tritton. These Australian odes are illustrated beautifully by landscape photographs from the Australian Geographic image library. ...Show more
My People
by Oodgeroo Noonuccal
$24.95
AUD
Category: Poetry & Plays
Oodgeroo's writing is often a provocative and passionate plea for justice. My People is a collection of poetry and prose and a reminder of Oodgeroo's contribution to indigenous culture and the journey to reconciliation.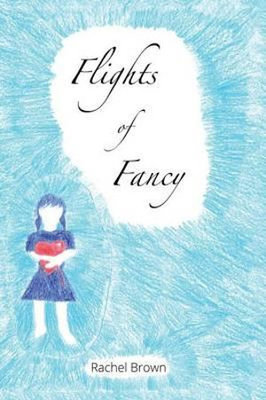 $24.99
AUD
Category: Poetry & Plays
One girl's desires and daydreams told through poetry as she ages.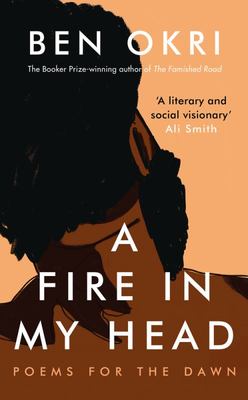 $22.99
AUD
Category: Poetry & Plays
A powerful collection of new and recently completed poems by Ben Okri covering topics of the day, such as the refugee crisis, racism, Obama, the Grenfell Tower fire, and the Corona outbreak. Ben Okri is known for his electrifying imagery and for his passionate response to the issues of our day. He is a poet who engages with reality, and also with what lies beyond reality - the imaginary, the visionary, the inexplicable. His anger in these poems is as palpable as the anger of his readers when they confront the injustices in the world around us. 'Ben Okri is that rare thing, a literary and social visionary, a writer for whom all three - literature, culture and vision - are profoundly interwoven' Ali Smith. ...Show more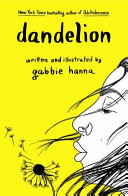 $29.99
AUD
Category: Poetry & Plays
New York Times bestselling author Gabbie Hanna delivers everything from curious musings to gut-wrenching confessionals in her long-awaited sophomore collection of poetry. In this thrilling installment of the inner-workings of Gabbie's mind, we're taken on a journey of self-loathing, self-reflection, an d, ultimately, self-acceptance through deeply metaphorical imagery, chilling twists on child-like rhymes, and popular turns of phrase turned on their heads. Through raw, provocative tidbits, Dandelion explores what it means to struggle with a declining mental health in a world where mental health is both stigmatized and trivialized. The poems range from topics of rage and despair to downright silliness, so if you don't know whether to laugh or cry, just laugh until you cry. Exclusive bonus content: a collection of uncomfortably honest personal essays about Gabbie's childhood and relationships. ...Show more
Dropbear
by Evelyn Araluen
$24.99
AUD
Category: Poetry & Plays
I told you this was a thirst so great it could carve rivers. This fierce debut from award-winning writer Evelyn Araluen confronts the tropes and iconography of an unreconciled nation with biting satire and lyrical fury. Dropbear interrogates the complexities of colonial and personal history with an alte rnately playful, tender and mournful intertextual voice, deftly navigating the responsibilities that gather from sovereign country, the spectres of memory and the debris of settler-coloniality. This innovative mix of poetry and essay offers an eloquent witness to the entangled present, an uncompromising provocation of history, and an embattled but redemptive hope for a decolonial future. ...Show more
$24.99
AUD
Category: Poetry & Plays
THE HIGHLY ANTICIPATED DEBUT BOOK OF POETRY FROM LANA DEL REY. "Violet Bent Backwards Over the Grass is the title poem of the book and the first poem I wrote of many. Some of which came to me in their entirety, which I dictated and then typed out, and some that I worked laboriously picking apart each wo rd to make the perfect poem. They are eclectic and honest and not trying to be anything other than what they are and for that reason I'm proud of them, especially because the spirit in which they were written was very authentic." -- Lana Del Rey   Lana's breathtaking first book solidifies her further as "the essential writer of her times" (The Atlantic). The collection features more than thirty poems, many exclusive to the book: Never to Heaven, The Land of 1,000 Fires, Past the Bushes Cypress Thriving, LA Who Am I to Love You?, Tessa DiPietro, Happy, Paradise Is Very Fragile, Bare Feet on Linoleum, and many more. This beautiful hardcover edition showcases Lana's typewritten manuscript pages alongside her original photography. The result is an extraordinary poetic landscape that reflects the unguarded spirit of its creator.   ...Show more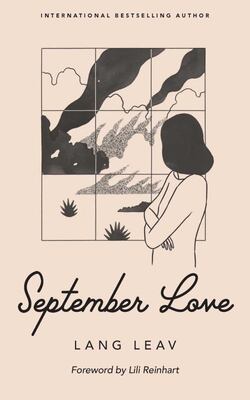 $29.99
AUD
Category: Poetry & Plays
Beautifully composed and written by international bestselling author Lang Leav, this new collection of poetry and prose will positively influence your life. September Love captures the magic of each passing season, a pearl of wisdom waiting to be discovered with every page turned. A book that will inspi re you to reach for the stars. ...Show more