$29.99
AUD
Category: True Crime
From the author of El Narco, a searing investigation into the enormous black market for firearms, essential to cartels and gangs in the drug trade and contributing to the epidemic of mass shootings. The gun control debate is revived with every mass shooting. But far more people die from gun deaths on th e street corners of inner city America and across the border as Mexico's powerful cartels battle to control the drug trade. Guns and drugs aren't often connected in our heated discussions of gun control but they should be. In Ioan Grillo's groundbreaking new work of investigative journalism, he shows us this connection by following the market for guns in the Americas and how it has made the continent the most murderous on earth. Grillo travels to gun manufacturers, strolls the aisles of gun shows and gun shops, talks to FBI agents who have infiltrated biker gangs, hangs out on Baltimore street corners, and visits the ATF gun tracing center in Virginia. Along the way, he details the many ways that legal guns can cross over into the black market and into the hands of criminals, fueling violence here and south of the border. Simple legislative measures would help close these loopholes, but America's powerful gun lobby is uncompromising in its defense of the hallowed Second Amendment. Perhaps, however, if guns were seen not as symbols of freedom, but as key accessories in our epidemics of addiction, the conversation would shift. Blood Gun Money is that conversation shifter. ...Show more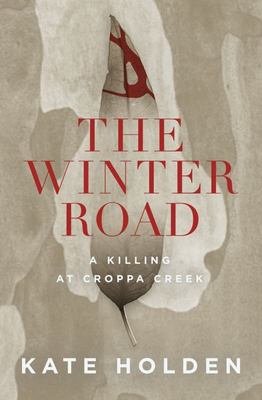 $32.99
AUD
Category: True Crime
An epic true story of greed, power and a desire for legacy from an acclaimed Australian storyteller. July 2014, a lonely road at twilight outside Croppa Creek, New South Wales: 80-year-old farmer Ian Turnbull takes out a .22 and shoots environmental officer Glen Turner in the back. On one side, a farmer hoping to secure his family's wealth on the richest agricultural soil in the country. On the other, his obsession: the government man trying to apply environmental laws.  The brutal killing of Glen Turner splits open the story of our place on this land. Is our time on this soil a tale of tragedy or triumph – are we reaping what we've sown? Do we owe protection to the land, or does it owe us a living? And what happens when, in pursuit of a legacy, a man creates terrible consequences?  Kate Holden brings her discerning eye to a gripping tale of law, land and inheritance. It is the story of Australia. ...Show more
Barrenjoey Road
by Ruby Jones; Neil Mercer (As told to)
$34.99
AUD
Category: True Crime
A gripping expose of a notorious cold case 1978. An idyllic beachside community. A series of abductions and rapes. So what happened to Trudie Adams? The disappearance of 18-year-old Trudie Adams while hitchhiking home on Sydney's northern beaches in 1978 left her family and community devastated. When police began to investigate, the dark underbelly of the so-called 'insular peninsula' was exposed, where surfers ran drugs home from Bali, teenagers hitchhiked everywhere due to the lack of public transport, gangs of men prowled the beaches and the roads, and predators abducted and raped countless young women, crimes rarely reported or investigated. Inspired by the award-winning #1 podcast and ABC TV series and containing new revelations never previously revealed, Barrenjoey Road is the gripping expose of why the case was never solved. It takes us all the way to the top, from a criminal perpetrator with a lifelong record and links to organised crime who was never formally accused, to police corruption at the highest level. ...Show more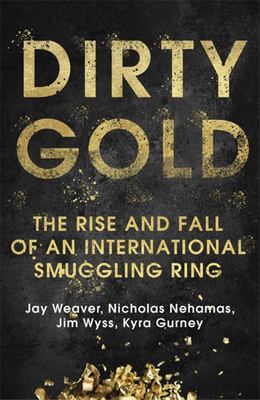 $32.99
AUD
Category: True Crime
All that glitters is not gold. Gold is the new cocaine - and it's just as lucrative, dangerous, and destructive. __________ Dirty Gold is a searing expose on the booming gold mining industry and destruction on the land and people of Latin America. It looks closely at a small US firm in Miami that help ed transform the city into the nation's No.1 importer of gold into the United States. The book follows the meteoric rise and fall of a group of drug traders known as 'the three amigos' who laundered narco money through gold illegally brought into the US and raked in millions before they were caught. Whilst they were making their millions, the humanitarian situation in Colombia, Peru, and many other countries deteriorated dramatically. ...Show more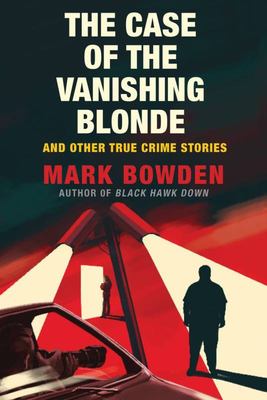 $29.99
AUD
Category: True Crime
From Mark Bowden, a 'master of narrative journalism' (New York Times), comes a true crime collection both deeply chilling and impossible to put down.
$32.99
AUD
Category: True Crime
  The gripping true story of the notorious Claremont serial murders and the nation's longest and most expensive investigation to catch the killer In the space of just over year in 1996-7, three young women disappeared from Claremont, an upmarket suburb in central Perth. When two of the young women were found murdered, Australia's longest and most expensive investigation was established. More than twenty years later, an unlikely suspect was arrested based on forensic evidence that also linked the murders to two previous vicious rapes. The Claremont Killings, by local newsman Bret Christian, is a riveting story of young lives cut short, a city in panic, an investigation riddled with error and incompetence, and a surprising twist that absolutely no one saw coming. ...Show more
$32.99
AUD
Category: True Crime
Shocking real-life stories of murderous women who used rat poison to rid themselves of husbands and other inconvenient family members. For readers of compelling history and true crime, from critically acclaimed author Tanya Bretherton. After World War II, Sydney experienced a crime wave that was chilli ngly calculated. Discontent mixed with despair, greed with callous disregard. Women who had lost their wartime freedoms headed back into the kitchen with sinister intent and the household poison thallium, normally used to kill rats, was repurposed to kill husbands and other inconvenient family members. Yvonne Fletcher disposed of two husbands. Caroline Grills cheerfully poisoned her stepmother, a family friend, her brother and his wife. Unlike arsenic or cyanide, thallium is colourless, odourless and tasteless; victims were misdiagnosed as insane malingerers or ill due to other reasons. And once one death was attributed to natural causes, it was all to easy for an aggrieved woman to kill again. This is the story of a series of murders that struck at the very heart of domestic life. It's the tale of women who looked for deadly solutions to what they saw as impossible situations. The Husband Poisoner documents the reasons behind the choices these women made - and their terrible outcomes. ...Show more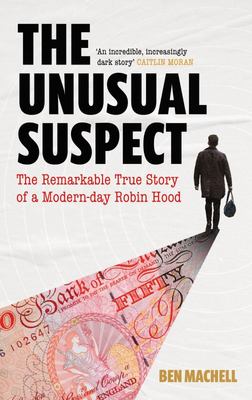 $29.99
AUD
Category: True Crime
The remarkable true story of a modern-day Robin Hood, from Times feature writer Ben Machell.
$19.99
AUD
Category: True Crime
THE GLOBAL BESTSELLER - REVISITED AND REVISED Soon to be the subject of a major TV series Charles Sobhraj remains one of the world's great con men, and as a serial killer, the story of his life and capture endures as legend. Born in Vietnam to a Vietnamese mother and Indian father, Sobhraj grew up wit h a fluid sense of identity, moving to France before being imprisoned and stripped of his multiple nationalities. Driven to floating from country to country, continent to continent, he became the consummate con artist, stealing passports, smuggling drugs and guns across Asia, busting out of prisons and robbing wealthy associates. But as his situation grew more perilous he turned to murder, preying on Western tourists dropping out across the 1970s hippie route, leaving a trail of dead bodies and gruesome crime scenes in his wake. First published in 1979, but updated here to include new material, On the Trail of the Serpent draws its readers into the story of Sobhraj's life as told exclusively to journalists Richard Neville and Julie Clarke. Blurring the boundaries between true crime and novelisation, this remains the definitive book about Sobhraj - a riveting tale of sex, drugs, adventure and murder. ...Show more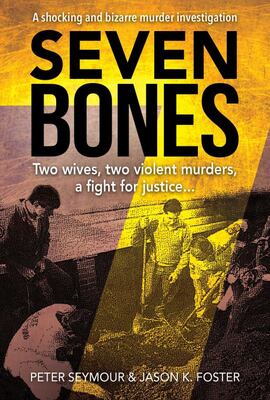 $29.99
AUD
Category: True Crime
'We have a dead second wife and a missing first wife...we've got a huge problem here.' Detective Peter Seymour Seven Bones is the story of one of the more bizarre murder investigations in Australia's history. Two wives die in suspicious circumstances: co-incidence or, as husband Thomas Keir describes i t, 'bad luck'? Three years after Thomas Keir alleged his first wife Jean deserted him and her young son for another man, his second wife Rosalina, Jean's cousin, lay scorched and strangled on her bed. Arriving on the scene, Detective Peter Seymour realised he was either dealing with the world's unluckiest husband, or a serial wife killer. While Keir was remarkably found 'not guilty' of Rosalina's murder, despite a clear-cut case, her death unlocked the mystery of Jean's disappearance. A subsequent police investigation lead to the discovery of seven small fragments of Jean's bones - fingers, knuckles and toes - buried deep under the same house in which Rosalina died. Keir's 'grieving husband' act was suddenly in question. The investigation revealed Thomas Kier was a man so jealous he hated even his own baby son touching his wife, Jean. A man so possessive he threatened he would cut her up and feed her to the dogs if she ever left him. A man who thought he could commit the perfect crime and publicly taunted the police through the media. Written through the eyes of Detective Peter Seymour, Seven Bones follows his relentless pursuit of justice and his own family sacrifices, through the drama of the police investigation into Jean's death, and the three trials, convictions, and appeals that would take fifteen years to reach their final conclusion.  ...Show more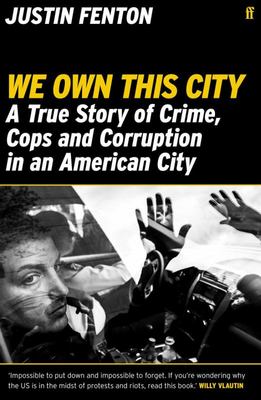 $29.99
AUD
Category: True Crime
In his debut book, Pulitzer Prize-nominated reporter Justin Fenton adds to the line of classic true crime writing with the story of 'one of the most startling police corruption scandals in a generation' (New York Times). Baltimore, 2015. Riots were erupting across the city as citizens demanded justice f or Freddie Gray, a twenty-five-year-old black man who died in police custody. At the same time, drug and violent crime were once again surging. For years, Sgt Wayne Jenkins and his team of plain-clothed officers - the Gun Trace Task Force - were the city's lauded and decorated heroes. But all the while they had been skimming from the drug busts they made, pocketing thousands in cash found in private homes and planting fake evidence to throw Internal Affairs off their scent. Because who would believe the dealers, the smugglers or people who had simply been going about their daily business over the word of the city's elite task force? Now, in light of their spectacular trial of late 2018, and in a work of astounding reportage and painstaking self-discovery, Justin Fenton has pieced together a shocking story of systemic corruption. ...Show more
$29.99
AUD
Category: True Crime
Joe Noonans 10 years in the Victoria Police culminated in being seconded onto the Investigation Team for the double slaying of two young policemen in Walsh Street South Yarra. The 1980s in Victoria were some of the most tumultuous years in Australias policing history. These stories give a vivid insight into the mind of a most different sort of crime fighter. A straight shooter who doesn't pull any punches and takes more than his fair share. His humour is at times irreverent and almost always self-deprecating but provides a front seat to some of the most dangerous and confronting stories you have read. His real-life description of both events and those involved create a channel to the past without losing any relevance to the present. His uniform years are peppered with some of the most hilarious, tragic and confronting stories of his life on the front line. His rapid rise to detective opened up new levels of danger, controversy and unbelievable tales of policing. Being in the thick of numerous police shootings including Jedd Houghton and Gary Abdullah, living through the aftermath of the Graeme Jensen shooting and life within the Walsh Street Task Force into the reprisal shootings of Constable Tynan and Eyre, Joe Noonan tells his story like none before. ...Show more